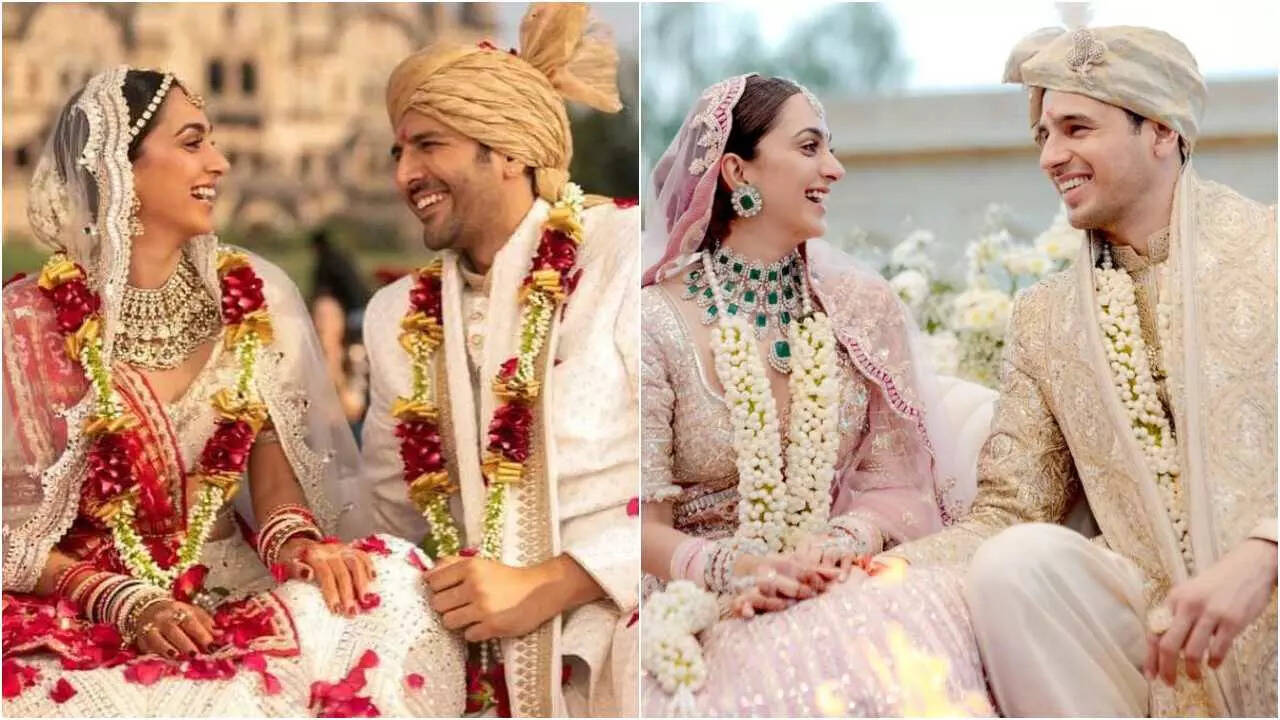 Kiara Advani had found herself at the receiving end of online trolling after she shared stills from SatyaPrem Ki Katha dressed as a bride while sitting at a mandal with Kartik Aaryan dressed as the groom. In a new interview, Kiara admitted that she was deeply affected by the negative comments about her work and how Sidharth Malhotra helped her move on from that unpleasant situation.
Though Kiara doesn't usually read comments online, she confessed to Film Companion that the trolling incident shook her. It was for the first time that Kiara felt a sense of overbearing with social media when the film was coming out.
She said that she had just been married and suddenly there was a very weird negativity going on about just certain scenes in the film. This incident was very new to her. She said that people trolling you for ridiculous things is one thing but people were trolling you because you are a married actor and you are expected to be or say or do a certain thing.Kiara said that online trolling got to her and she was not able to brush it off. It was really affecting her and her team also told her to forget it but she couldn't see past it. She had not discussed the trolling with Sidharth but he had seen the comments on his own and chose not to bring it up because he didn't want to make a big deal about it.
Eventually, Sidharth gave Kiara some words of wisdom and explained it to her, 'Look, there will always be these negative trollers and this and that. But if you are going to give so much importance to this and be sitting at home and crying and behaving like sh*t has hit the roof right now, what's wrong with you? You don't know them, they don't know you, these could be certain fans who are not happy we got married, just let it be. They will grow up but why are you going into that? Why are you letting it get to you?'
She then realised that if Sidharth is so mature about it then why is she feeling all these things. She felt a sense of relief that she has got somebody who has got so much wisdom and maturity and experience in this matter to kind of tell her to not pay attention to this stuff.
She also realised that she needed to change her perspective and focus on good things rather than negative ones. She added that it was important to focus on the positive to remain sane.