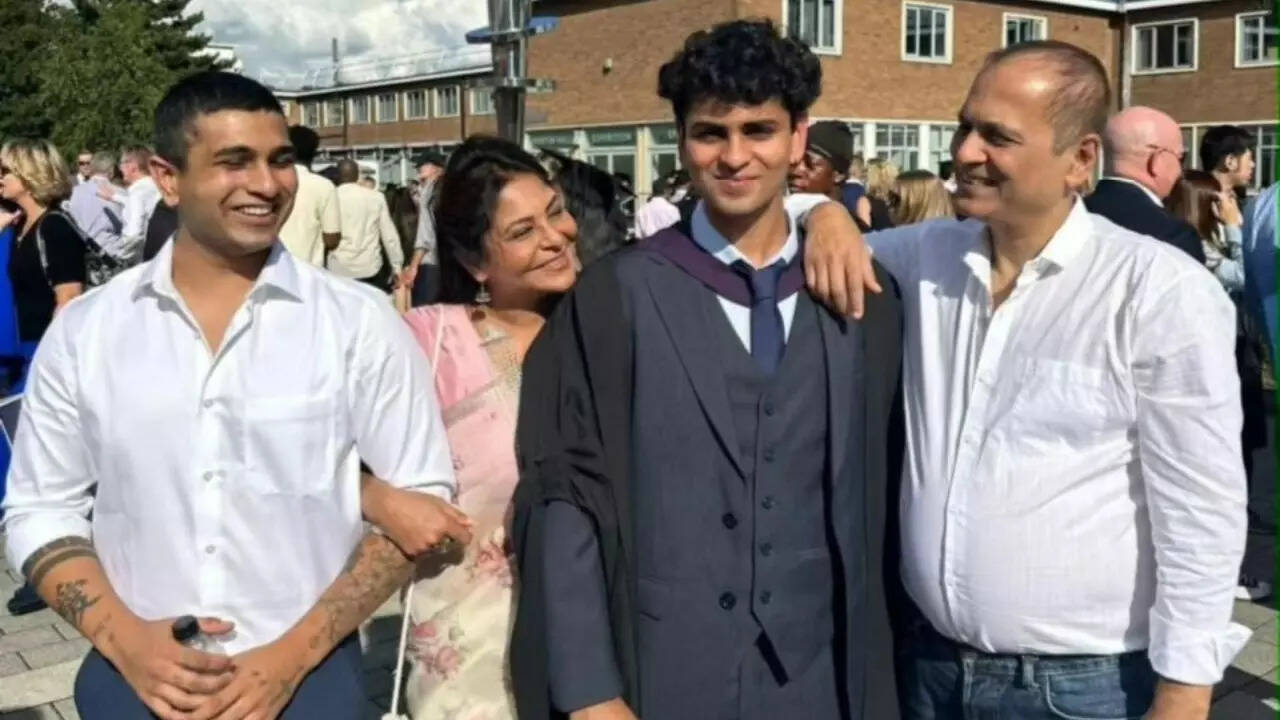 Shefali Shah, well-known for her role in Delhi Crime, shared an emotional post on Instagram with her fans as she celebrated her son, Aryaman Shah's graduation.
The heartfelt post had her calling him her "sunshine boy" and the picture showed the proud young graduate posing with his parents and brother. Shefali is married to
Vipul Shah
, the filmmaker and their other son, Maurya was also seen in the picture.
Her very long caption was a story in itself, capturing her children's infant days to the time when they grew up, when "each grade, each goal scored, each medal won, each meal they cooked, each laundry they did was as important. One more step towards coming on their own…."
The proud mother posted the picture on her social media account just five hours ago. She outlined the moment when Aryaman went up on stage and caught the family's eye among the audience and she wrote about how proud she felt to see him with his graduation cap, "seeming cool as a cucumber like it was no big deal…winning an accolade much more magnificent than any I have ever won".
"Thanks for the soulful share," said a fan, while another commented how such a moment must be like watching "life…come full circle". "It's an achievement of right upbringing," said another.
The family has been in holiday mode and Shefali has been routinely posting pictures from her vacation for her fans.