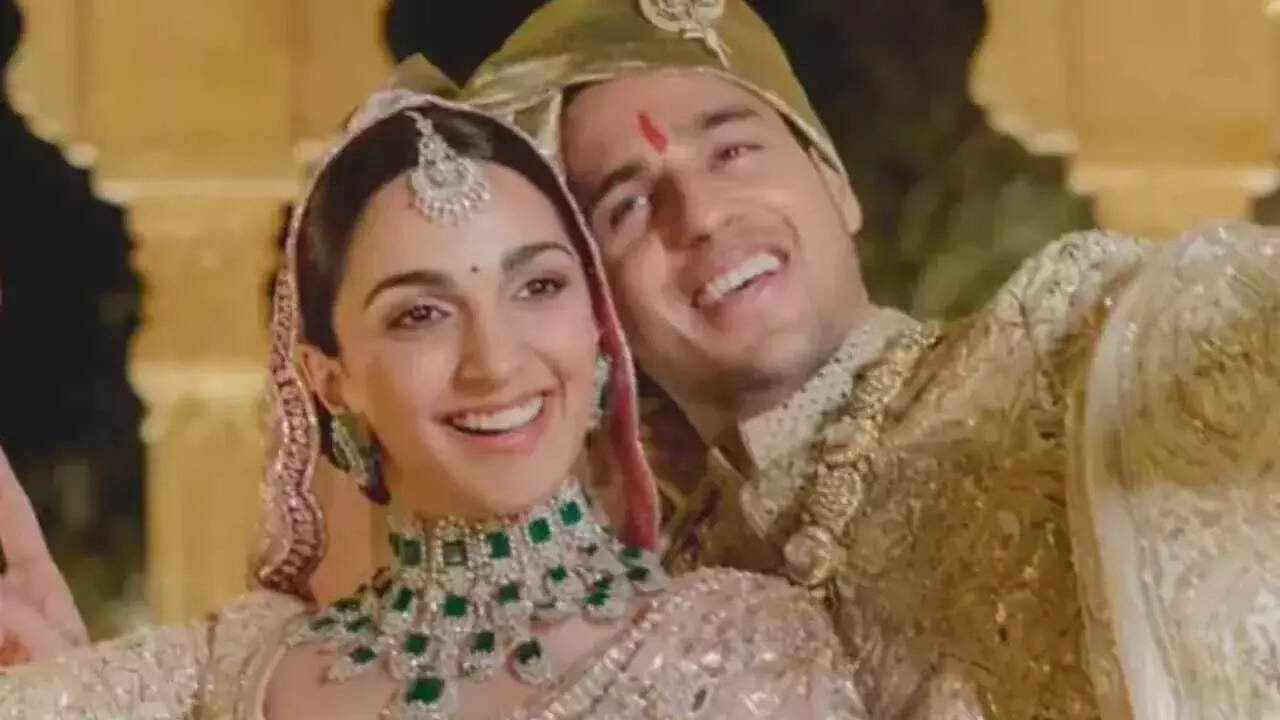 Actor Kiara Advani is currently in Delhi spending time with her in-laws.
A day after Kiara and her husband Sidharth Malhotra went out on a movie date in Delhi, the 'Satya Prem Ki Katha' actress treated fans to Sidharth's adorable video with his dog.
In the clip, Sidharth is seen hugging man's best friend, and the little one responds to his love by licking him on the face.
Sidharth's video has been doing the rounds on the internet, leaving fans in awe.
"How cute," a social media user commented.
"Love it," another one wrote.
Sidharth is a dog lover. Last year, he lost his pooch, Oscar.
In February 2022, Sidharth took to social media to mourn the demise of his dog.
"Writing this with a heavy heart and moist eyes, My Oscar is no longer in this world. He's left a massive void in my heart, being my family here in Mumbai for 11 plus years," he posted.
The actor added that he missed his canine companion and his energy around himself.
"I miss his energy around me, he taught me how to care and be compassionate, taught me that emotional energy is all that matters in this world whichever form of being it comes from. He was my companion through thick and thin, always greeted me with the same enthusiasm regardless of my day or his health. My mornings are incomplete without him, coming back home and opening the door will no longer be the same. Despite Knowing that our life span is longer than theirs it still pains to experience it."
Meanwhile, on the work front, Sidharth will be seen in film 'Yodha' alongside Disha Patani and Raashii Khanna. The film is scheduled to hit the theatres on December 15.
Kiara will be next seen in director Shankar's 'Game Changer' opposite Ram Charan.