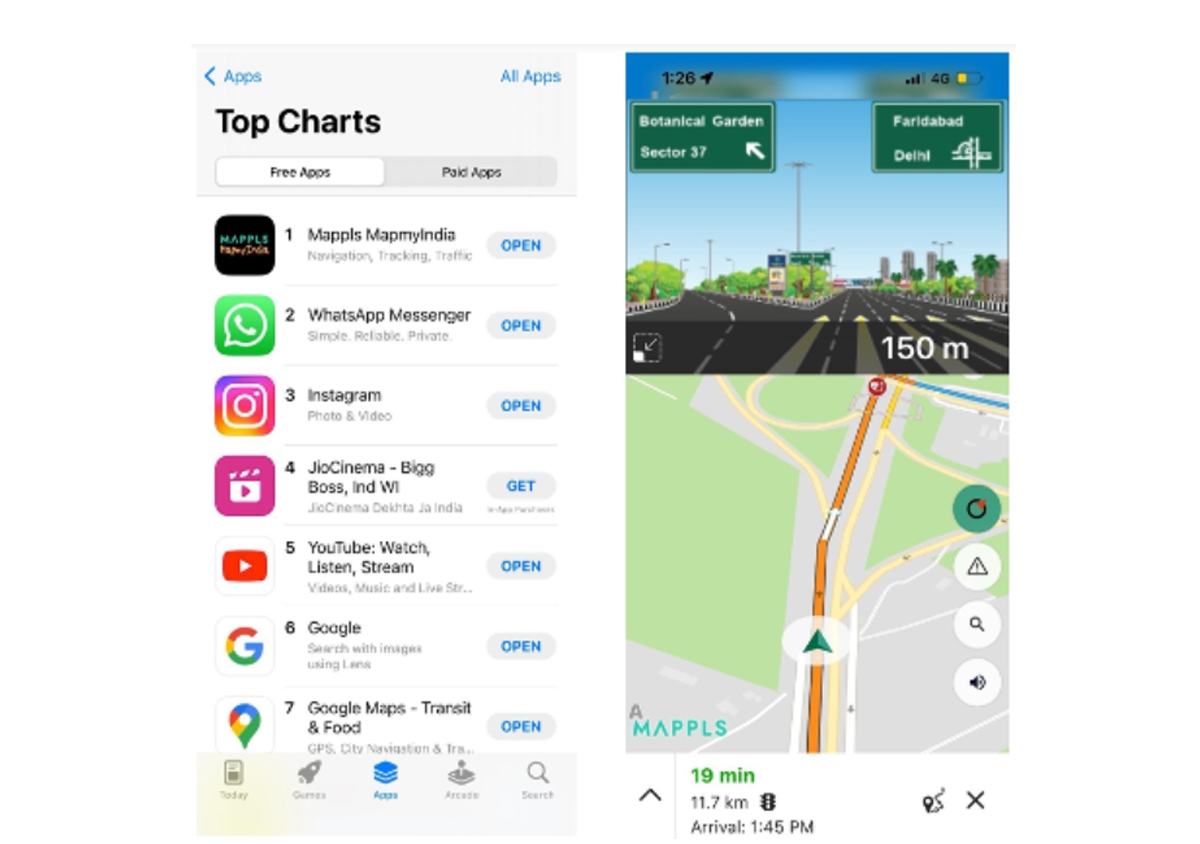 The homegrown navigation app's ranking is on both Apple App Store and Google Play Store in India.
Indian digital mapping company MapmyIndia has announced that its Mappls MapmyIndia app has been ranked No. 1 in the navigation and maps category on both Google Play Store and Apple iOS App Store. Additionally, it even ranked at the top among all free apps across all categories on Apple App Store, while on Google Play Store, it was among the top 15 free apps across all categories.
Interestingly, Google Maps, which is among the most popular and used navigation applications of all, only ranked No. 7 on the Apple iOS, while it didn't feature among the top 100 in the Google Play Store, as was highlighted by MapmyIndia.
The Mappls app provides features such as 3D junction views, road speed limit alerts, trip toll and fuel cost estimates, and safety alerts for upcoming speed breakers, sharp curves and potholes. These features are unique to India and are not provided by its competitors, Google Maps or Apple Maps.
You can use the Mappls app on iOS devices, Android devices and web (mappls.com) as well as Android Auto and Apple CarPlay in the car.
Also See:
MapmyIndia launches Mappls Realview with 360-deg street view