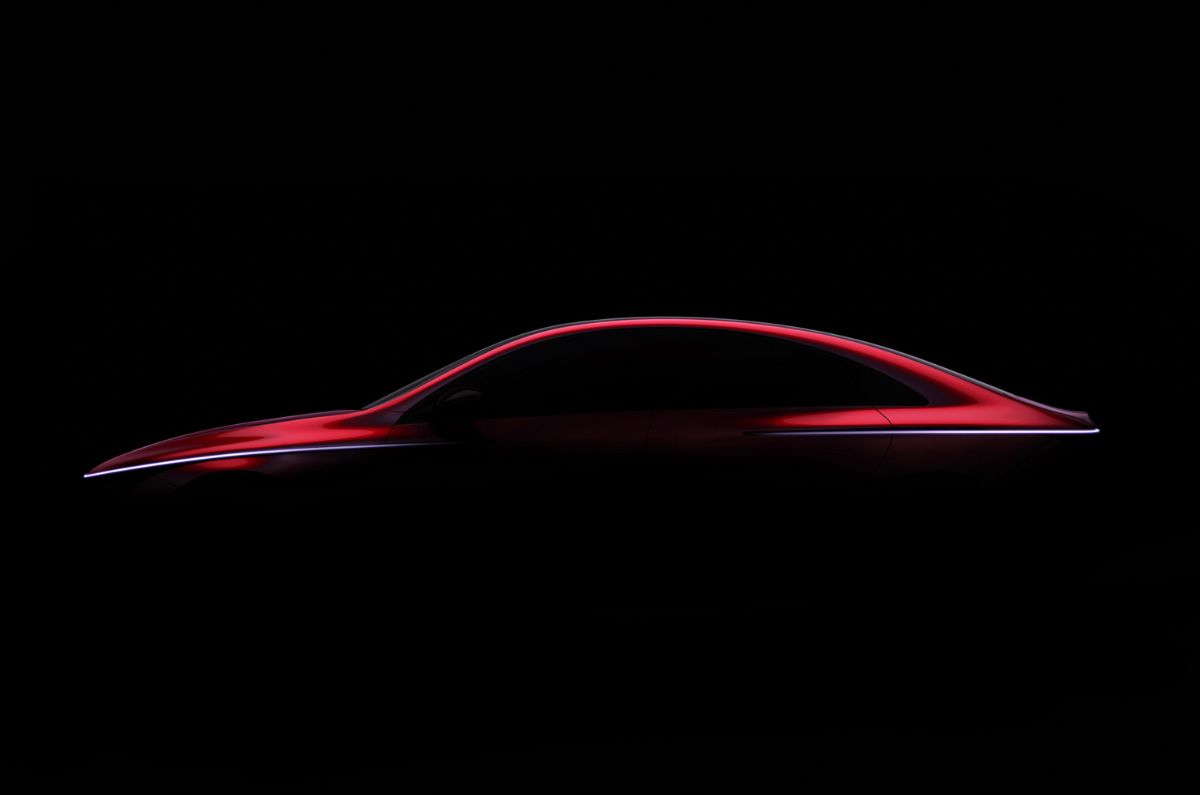 Likely to be called the EQA sedan, this all-new EV will adopt learnings from the EQXX concept car.
Mercedes will preview a future entry-level model with a new concept car at this year's Munich motor show in early September. Our sister publication, Autocar UK understands that the new concept will preview the new CLA, which has recently been spotted testing ahead of its 2025 debut with in-house-developed electric and mild-hybrid petrol drivetrains.
Combustion-powered A-Class could be axed 
EQXX's technology will be used in production cars
ICE models will use Mercedes' electric car platform by next year
Mercedes Benz new electric concept
Mercedes-Benz has committed to offering an EV in every segment by 2025, and in Munich, the concept will join the Vision EQXX and Vision One-Eleven, also concepts designed to preview technology to be used on future models.
Likely to be called the EQA sedan, the new concept is designed to provide a "vision for class-leading innovation, design and digital experience" and will draw on learnings from the EQXX, which, in testing, was able to travel 1,202km from Stuttgart to Goodwood on a single charge.
Mercedes Benz future models 
Three other 'entry-level luxury' models will be introduced by the German firm over the next three years as part of the restructuring of its compact car line-up under its Electric First strategy.
This will involve a line-up simplification, which would reduce the number of compact models from seven to four, and the eventual axing of the combustion-powered A-Class.
Cars underpinned by the Mercedes Modular Architecture (MMA) platforms are also likely to have more spacious interiors than older ICE models, thanks to the lack of a transmission tunnel and slim battery pack. They will also be more luxurious inside, in line with Mercedes' pledge to focus more on high-margin luxury cars.
Mercedes Benz EQXX 
The EQXX was also underpinned by the firm's new MMA platform, which will be introduced under ICE models by next year and likely feature underneath this as-yet-unnamed concept. The EQXX promises a real-world range of more than 998km – 268km more than the current flagship EQS.
Mercedes has already confirmed the tech used in the EQXX will be used in its production cars, with a spokesman telling us: "Many innovations from this technology programme will soon find their way into our production vehicles".
He continued, "As well as specific components and technologies, this includes the highly agile, multi-disciplinary development approach as well as the software and digital tools used during the development process."
Also see:
Mercedes Vision One-Eleven revealed as tribute to 1970's C111 prototype