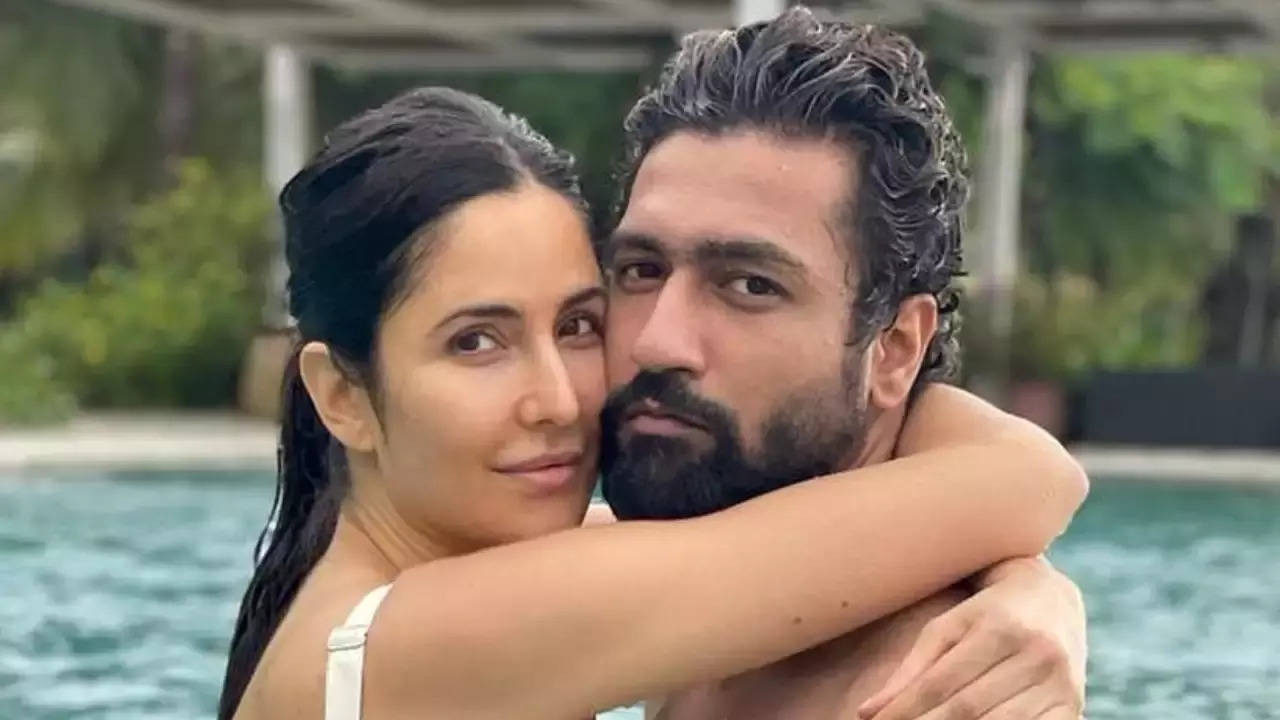 Vicky Kaushal and
Katrina Kaif
got married in December 2021 and they took everyone by surprise. While earlier they never spoke about each other or their relationship, people can't get enough of this couple ever since they got married. Vicky and Katrina serve 'couple goals', just with the way they show respect and love towards each other. Vicky also revealed in an interview recently that it's commendable the kind of success Katrina has achieved at her own merit.
Vicky spoke during an interaction with Film Companion about the things he's learnt from Katrina because she's been in the business for about two decades.
Speaking about Katrina, he said, it's strange how Katrina is so practical when it comes to work, eventhough as a person she's a typical Cancerian who is emotional and senstive. With the experience she has, Katrina has her ground reality so right. It helps Vicky and is one of the biggest support that he gets from her – that Katrina will blurt out the fact as a fact, especially when it comes to his performance, a film's trailer or anything to do with work. He also joked that sometimes when he shows her his dance rehearsals, he's dead.
The actor further added that sometimes when it comes to making decisions, Katrina states things as it is and that comes from the highs and lows and everything put together. Hence, when Katrina has an opinion, he has to consider it seriously because it comes from a very objective ppint of view, as a third person and sometimes he just needs it. The wisdom and practicality which Katrina has achieved through these years is just commendable, says Vicky.
Vicky further showered praises on Katrina and said that for her to achieve what she has, knowing that things weren't always in her tide is amazing. She has really hustled and worked hard. Moreover, she's aced in a way that the way we talk about earlier eras and say – 'this was Hema Malini's era or that was Rekha's era', similarly, Vicky thinks Katrina has crossed that milestone on her own merit which is so amazing.
The 'Masaan' actor also gave tips on how to be a good husband to a successful woman. He said the idea is to be a good human. He heard something that when two people come together, they should reach a middle point. It is neither 'you' or 'me', it's us. Vicky added that once in a relationship, one should let go off what you want, because it's not about 'you' anymore, it's about 'us'. They're trying their best to find this 'us' and loving this journey, added Vicky.