Summary
Korean Air is releasing its own craft beer, KAL's Lager, crafted by Playground Brewery and inspired by travel with flavors of tropical fruits.
Passengers can try the craft lager in Korean Air lounges. It will also be available at Emart24 convenience stores. It will be served on domestic and international flights from September.
The airline hopes the craft lager will boost ticket sales by creating a positive association between the enjoyable taste of the beer and the airline. Promotional events will offer customers the chance to win tickets.
Korean Air has just announced that it will be releasing its own craft beer this week. The local award-winning Playground Brewery has crafted the beverage known as KAL's Lager with input from airline executives. Throughout the remainder of 2023, Korean Air plans to roll out this product among its vast network allowing millions to try the Korean specialty.
Travel-inspired lager
Beginning tomorrow, July 27th, passengers visiting the Korean Air lounges at Incheon International Airport (ICN) and Gimpo International Airport (GMP) will have the unique opportunity to try the travel-inspired craft lager. The airline will also be launching the product at Emart24 convenience stores. Come September, millions of passengers will be able to test the airline's latest offering on domestic and international flights.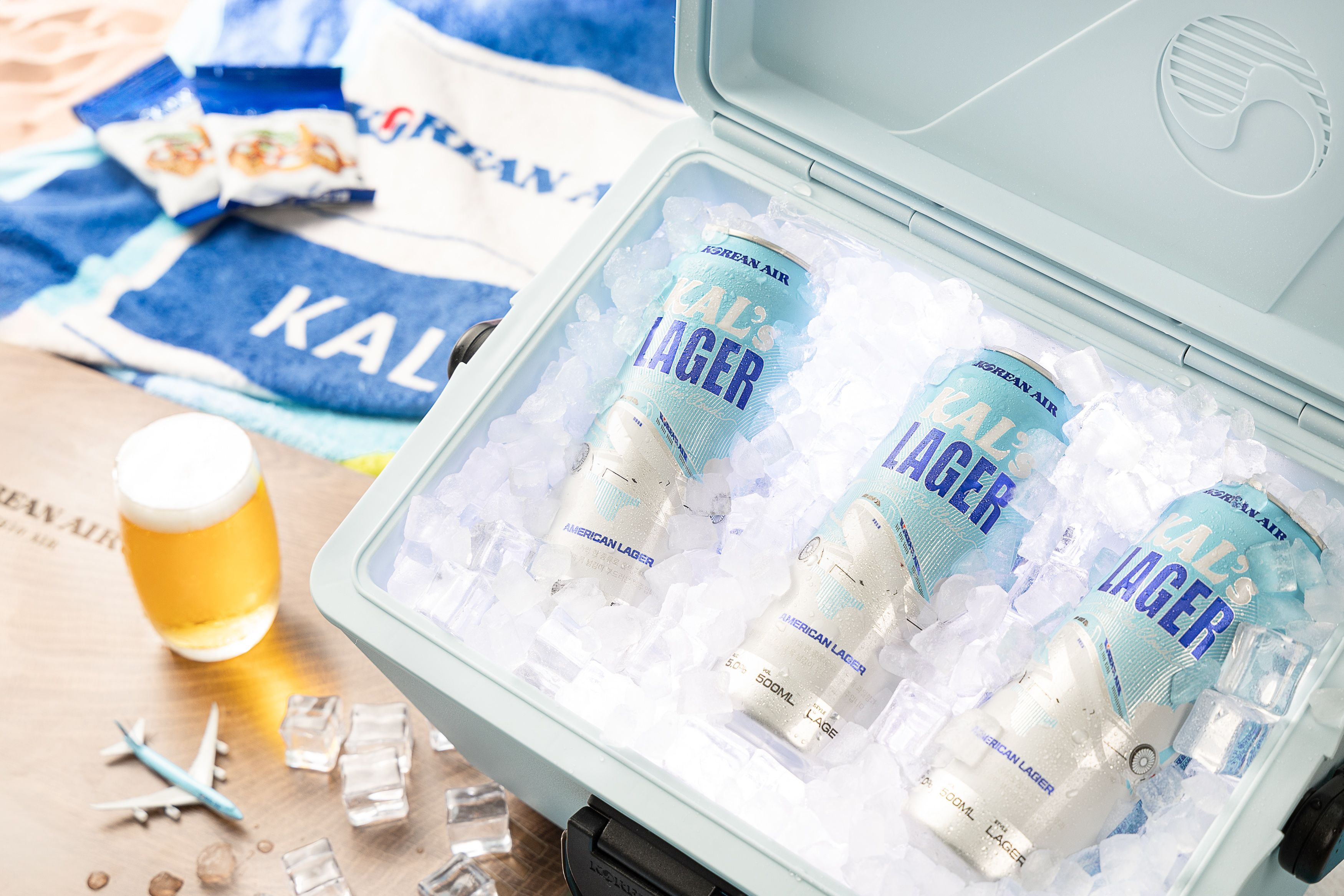 Photo: Korean Air
According to the airline, its craft lager is packed with aromas of tropical fruits specifically selected and blended to offer consumers a refreshing taste. The decision to utilize flavors from tropical fruits primarily comes from the airline, as it wanted Playground to create a beer that would remind consumers of enjoyable travel. In addition to the hand-selected flavors, the beverage reminds consumers of travel as it features a Korean Air plane soaring through the sky.
Airline executives anticipate the beverage will be well received by its customers as it plans to continue its partnership with Playground Brewery for years to come. Despite these expectations that the beer will be able to sell itself, the airline has decided to give the product a solid push to increase the number of individuals who try the new offering.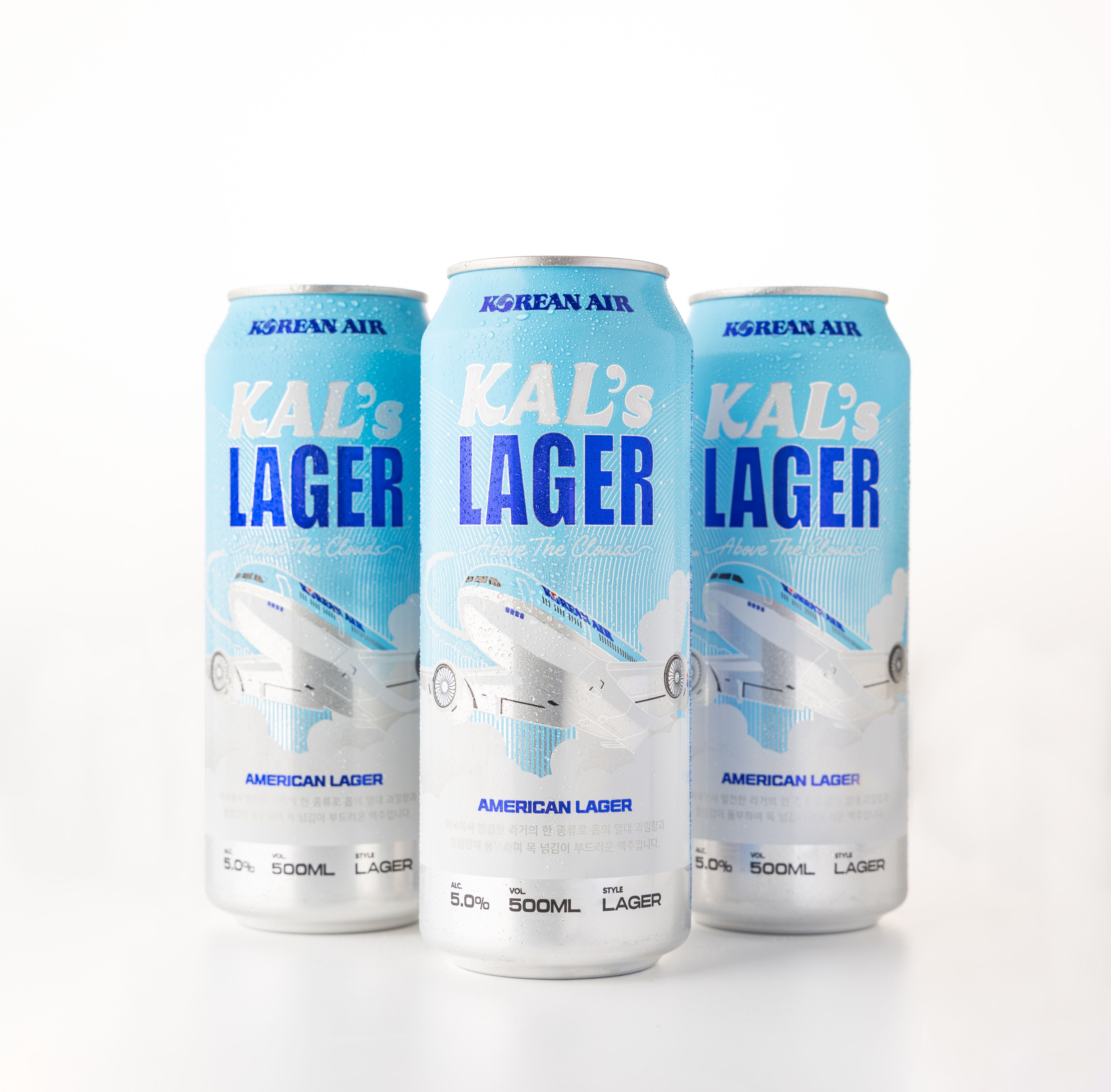 Photo: Korean Air
From July 27th to September 30th, Emart24 customers who purchase more than $7.84 (KRW 10,000) worth of canned beer, including KAL's Lager, will qualify for bonus SkyPass miles which can be redeemed for Korean Air flights. All customers who acquire SkyPass miles through Emart24 stores during this promotional period will be entered into a drawing the airline will hold this fall.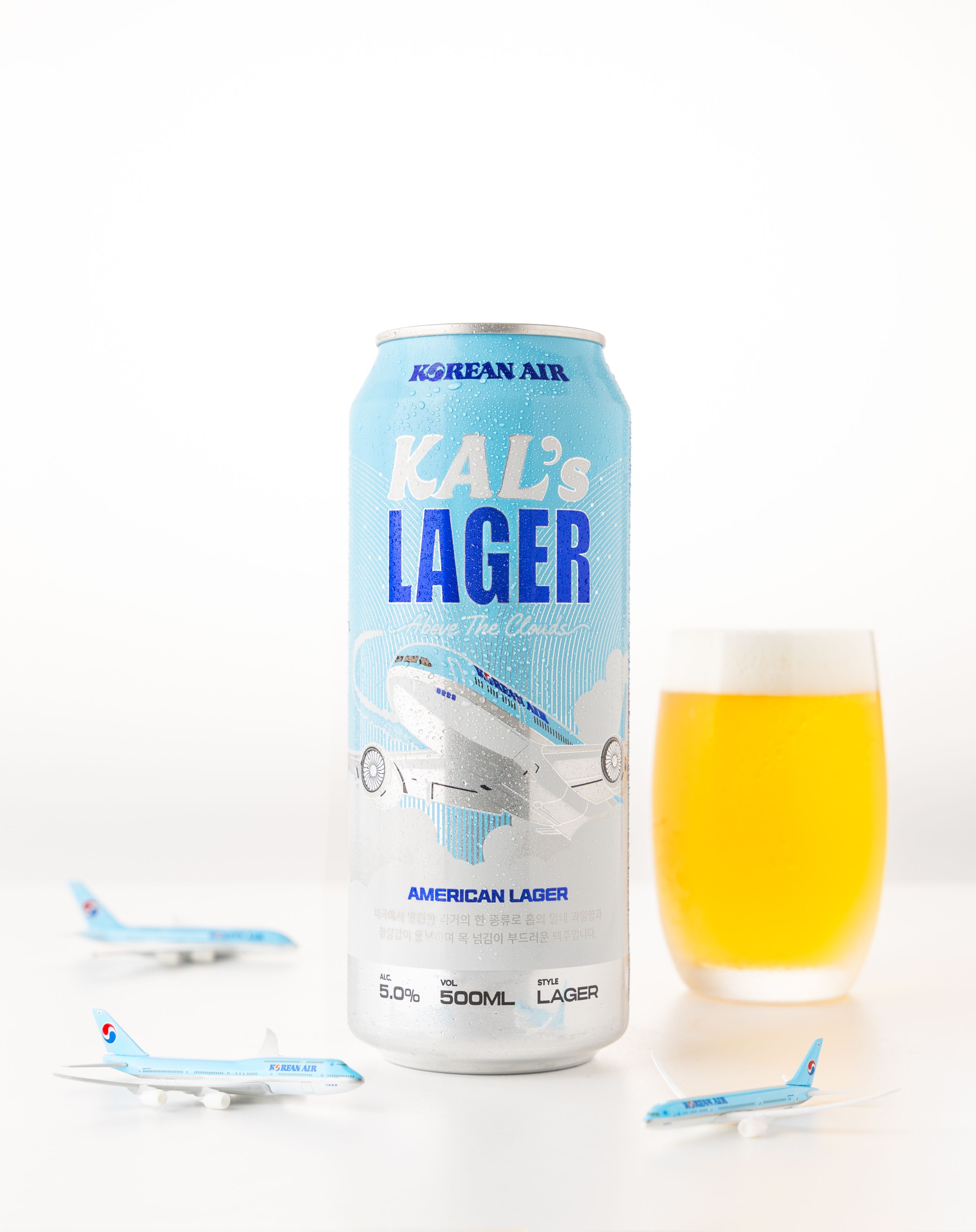 Photo: Korean Air
During the event, Korean Air will give away two round-trip economy class tickets valid for North America. The airline will also give away three round-trip domestic tickets. Finally, 50 additional contestants will win a Korean Air teddy bear.
Marketing strategy
While it plans to profit from the lager through sales, whether in flight or at a convenience store, Korean Air also hopes that the product will boost ticket sales. With a wide range of influence through its sizable route networkKorean Air will be able to put its latest product in the hands of countless travelers. Airline executives predict that the unique labeling will enable customers to associate the enjoyable taste of the lager with the airline.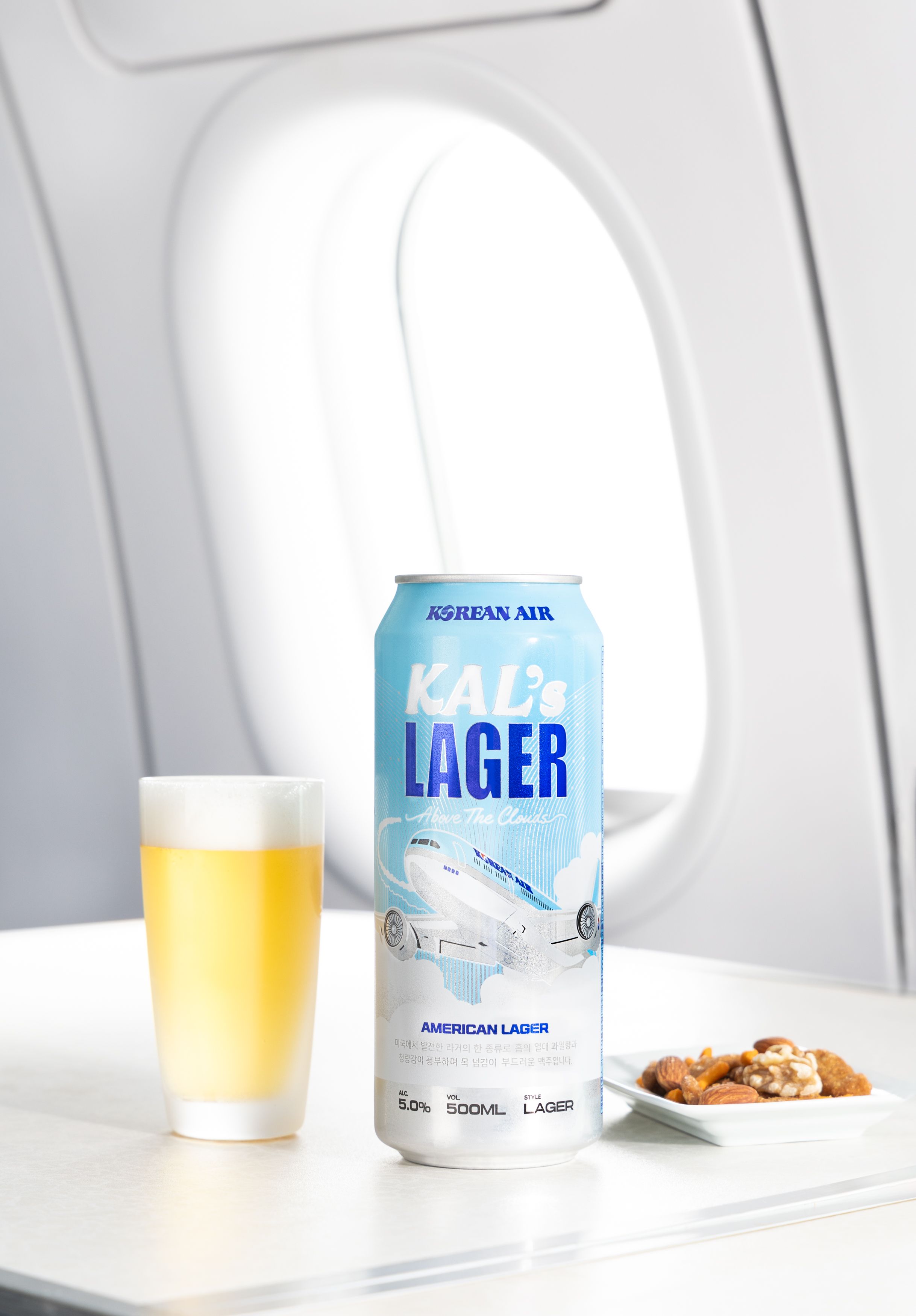 Photo: Korean Air
By doing so, it predicts that it will continuously improve public perception and indirectly encourage travelers to choose Korean Air the next time they fly. Should this marketing strategy pay off for the airline, it will likely secure an even larger share of the air travel market for years to come.
What do you think of Korean Air releasing this travel-inspired lager? Do you plan to try it anytime soon? Let us know in the comments below.
SkyTeam member Korean Air is already a much larger airline than Asiana with 169 aircraft in its current fleet. Photo: Vincenzo Pace | JFKJets.com

IATA/ICAO Code:

K/KAL

Airline Type:

Full Service Carrier

Hub(s):

Incheon International Airport

Year Founded:

1969

Alliance:

SkyTeam

CEO:

Walter Cho

Country:

South Korea

IATA/ICAO Code:

ICN/RKSI

Country:

South Korea

CEO:

Kim Kyung-wook

Passenger Count :

71,169,516 (2019)

Runways :

15R/33L – 3,750m (12,303ft) |15L/33R – 3,750m (12,303ft) |16L/34R – 4,000m (13,123ft) |16R/34L – 3,750m (12,303ft)

Terminals:

Terminal 1 |Terminal 2