Lewis Hamilton has praised Formula 1 and F1 Academy for the "steps" they have taken to see more female participation in the sport. This came off the back of the announcement that all 10 F1 teams have agreed to have one driver and one car with their livery next season.
The all-female racing series, led by Managing Director Susie Wolff, is currently in its first season of running and currently has five teams – each made up of three drivers and three cars, making it a total of 15 drivers and cars lining up on the grid.
READ MORE: All 10 Formula 1 teams to have F1 Academy drivers and liveries for the 2024 season
And it was announced on Wednesday that from next year, 10 of the drivers on the grid will be nominated by F1 teams, with each team plastering their livery on one of the cars – while the remaining five drivers will receive backing from other partners.
This follows the announcement earlier in the year that from the United States Grand Prix at the Circuit of The Americas later this season, the F1 Academy calendar will align with Formula 1's heading into 2024.
As well as that, F1 Academy recently launched a new global initiative called F1 Academy Discover Your Drive, with the aim being to increase the female talent pool in motorsport, both on and off the track.
Ten F1 constructors to run teams and liveries in F1 Academy in 2024
And ahead of this weekend's Belgian Grand Prix, Hamilton was asked for his thoughts on the progress made by the all-female racing series, with the seven-time world champion going on to praise the work of Wolff and the efforts of the Formula 1 teams.
READ MORE: 'If you can't see it, you can't believe it' – Susie Wolff on new global initiative F1 Academy Discover Your Drive
"Really happy to hear of the progress [F1 Academy's] made," said Hamilton. "It's been great having Susie there, who was a phenomenal driver, so has the perspective from the driver side, but also, she's been a team owner.
"She's really fighting for that inclusivity, so, I think it's really great the steps we are taking. Really happy to hear that all of Formula 1 is onboard."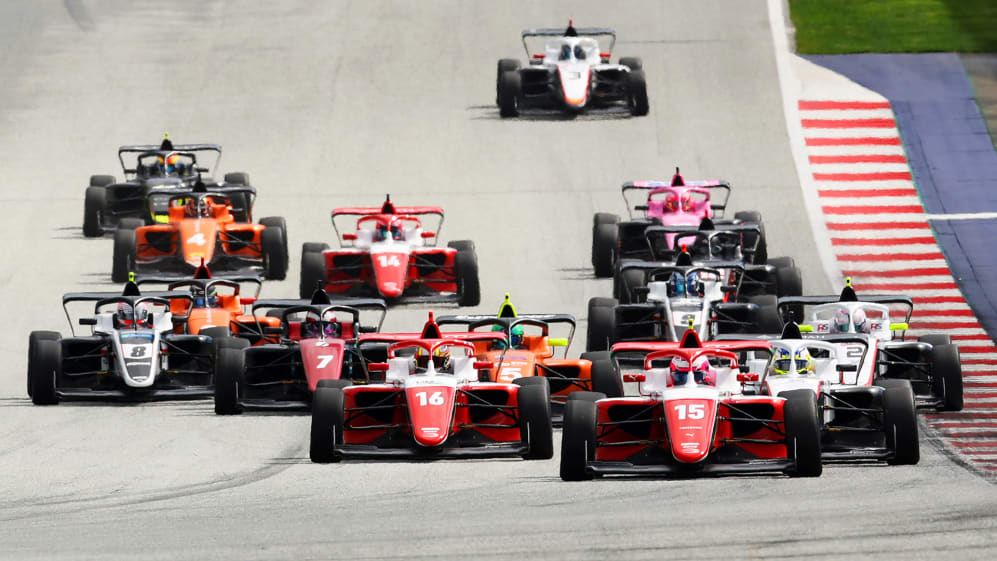 Reflecting on the milestone moment following the announcement on Wednesday, Wolff said: "First and foremost, I want to thank the Formula 1 teams for their support and vision as we embark on this journey together.
READ MORE: 'A turning point in the history of motorsport' – Inside F1 Academy Discover Your Drive
"This landmark moment not only demonstrates the depth of support for F1 Academy from across the F1 community but will inspire a whole generation of young girls to realise the opportunities both on and off track in motorsport.
"As we join the F1 calendar for next year and host F1 Academy Discover Your Drive events in the lead up to our races, I am confident that we will have a positive impact across our sport in the long term."