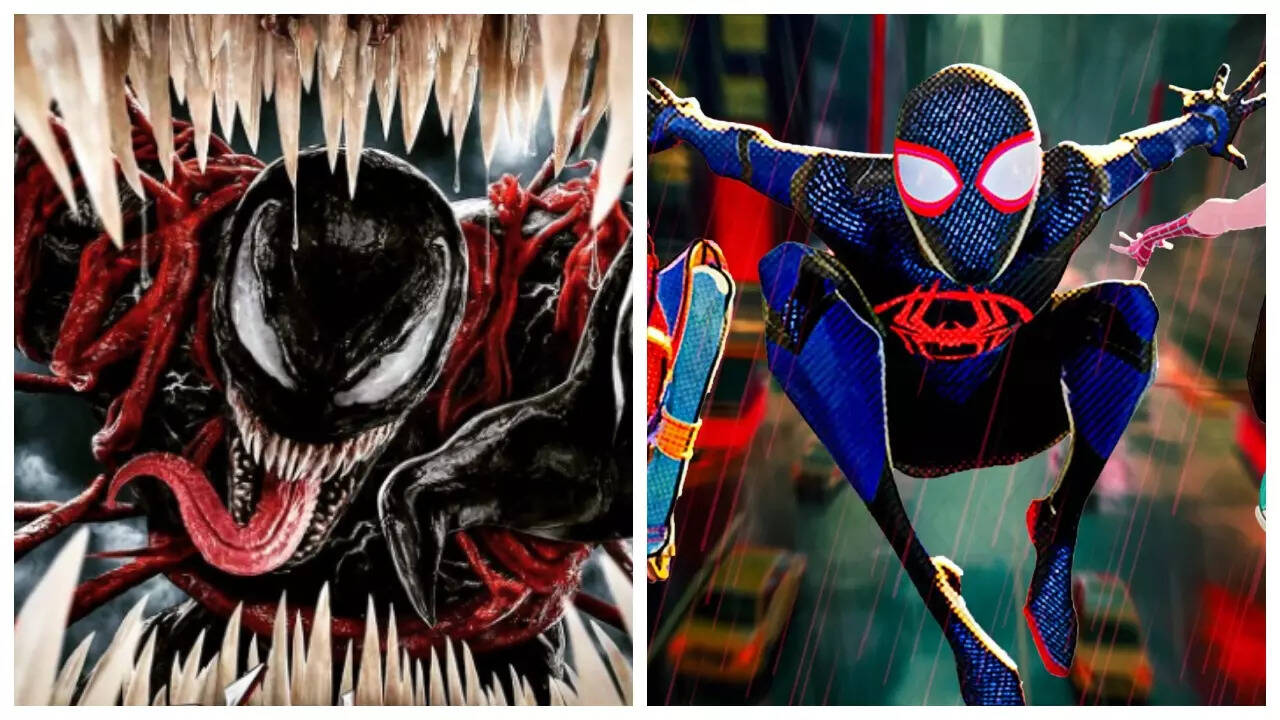 Over a year after announcing that 'Venom 3' has gone on floors, the makers have a release date!
On Saturday, reports Sony announced huge changes to their release schedule that include big-ticket films like 'Kraven the Hunter', 'Venom 3' and 'Spider-Man: Beyond the Spider-Verse'. Amidst the ongoing Hollywood strike, the production house has announced that the upcoming third part of the hit 'Venom' franchise will be arriving in theatres next year.
According to their latest announcement, the Marvel Comics film will release on July 12, 2024.
Starring Tom Hardy as Eddie Brock aka Venom, the still-untitled film is now slated to hit theatres next summer, as compared to its previous instalments 'Venom' and 'Venom: Let There Be Carnage' which were both fall releases.
With this change, the film will now clash at the box office with Disney's 'Mufasa: The Lion King' which is slated to release on July 5, 2024 and Universal's 'Twisters' which is slated for a July 19, 2024 release.
The production house's other superhero film 'Madame Web' will release on February 14, 2024 while 'Kraven the Hunter' is now eyeing an August 24, 2024 release. Meanwhile, the animated movie 'Spider-Man: Beyond the Spider-Verse' has been dropped from the release schedule.
Sony's fourth instalment of the 'Bad Boys' film, which will reunite Will Smith and Martin Lawrence, is currently slated to hit screens on over the Father's Day weekend on June 14, 2024. This film will also have a box office clash with Disney and Pixar's 'Inside Out 2'.
Tom Hardy revealed that a Venom 3 film was in the works back in June 2022. The actor shared a picture of the film's script and posted a doodle of his character Venom. Hardy has reportedly contributed to the story that has been written by Kelly Marcel.