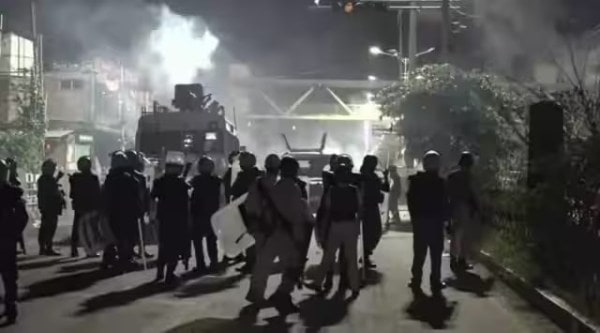 Mobs lobbing grenades, breaking locks and fleeing with sophisticated weapons – an analysis of 46 FIRs filed during the two phases of Manipur violence paint a picture of how armouries were targeted in the state, helping civilians get their hands on an estimated 4,000 weapons.
The FIRs, accessed by The Indian Express from police station records from across the state, pertain to loot or attempted loot of arms from security personnel in Manipur since May 3. Of these, 20 mention that security personnel resorted to the use of teargas or firing to ward off the mobs. In one instance, the same location was looted twice, more than three weeks apart.
The FIRs have been filed on suo motu basis or by security personnel in police stations in Imphal East and West, Bishnupur, Thoubal, Kakching and Churachandpur districts. Most pertain to armories located in the state's valley areas, while nine pertain to incidents in the hill district of Churachandpur.
The single-judge verdict which sparked off the protests that led to violence in Manipur is a reminder how big doors often swing on little hinges.
There have been court verdicts in the past that have unleashed political maelstroms in the country. The Allahabad High Court's judgment on June 12, 1975, which disqualified the then prime minister Indira Gandhi from Parliament for electoral malpractices and led her to impose the 19-month Emergency, culminated in her defeat in 1977, bringing to power a united opposition Janata government.
In April 1985 came the initially innocuous Shah Bano verdict. The court gave relief of a paltry sum of Rs 25 a month to a 62-year-old Muslim woman, divorced after 45 years of marriage by her husband by pronouncing talaq. The protests among the Muslim community led then PM Rajiv Gandhi to go in for a law to undo the judgment, and then, to placate the Hindu community irate over this, to open the locks enabling worship at the disputed Babri Masjid site.