Andy Murray has opened up the recent Wimbledon final between Carlos Alcaraz and Novak Djokovic.
Tennis fans were recently treated to a blockbuster match at Centre Court, with Alcaraz beating Djokovic in five sets to claim the Wimbledon title and a second Grand Slam crown of his career.
---
It was a match for the ages, with both men giving their all amid the heat of the battle.
And Murray has now revealed his observations from the showdown, admitting he learned a few things as Alcaraz put his older opponent to the sword.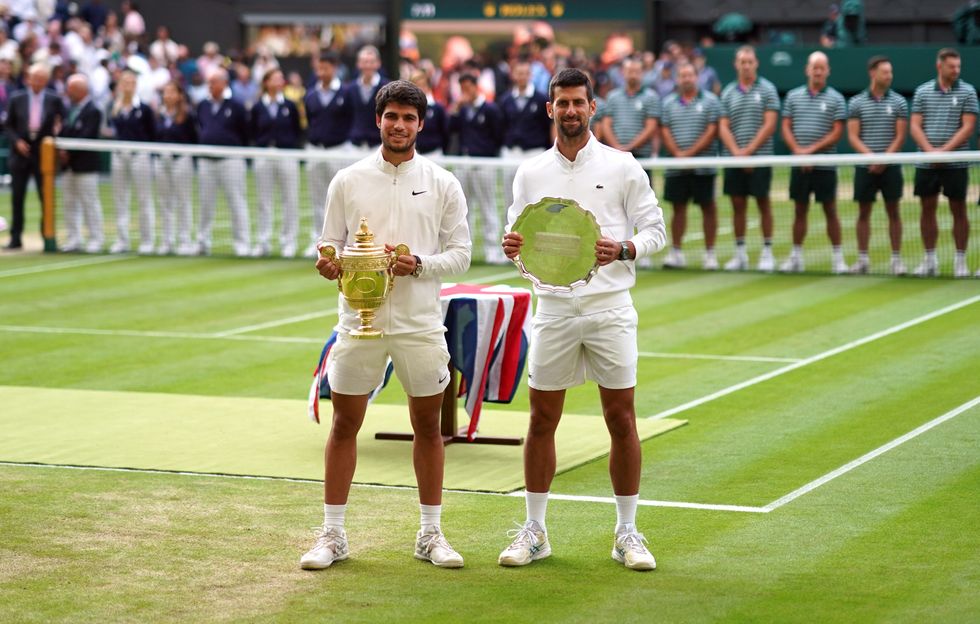 Carlos Alcaraz and Novak Djokovic Wimbledon final was watched by Andy Murray
PA
"I wasn't planning on going to watch the match," said the Brit, who has won two Wimbledon titles himself so far.
"I had to do something, and at Wimbledon that day, and then after I finished it was about an hour and a half before the start of the match, and I was, like, 'I feel like I should stay for this one.'
"I really enjoyed it. I learned a lot from watching, and I think, yeah, probably something like looking back, wish I had maybe done a little bit more of.
"It's not always that easy to do and sit in the stands and watch matches, because, well, most of the people in there are tennis fans and it can be distracting.
"The end of the match, last couple of sets, I thought some of the tennis was brilliant.
"It was really hard conditions that day."
When quizzed on specific things he learned, Murray then added: "I ended up like taking videos and stuff of the guys and just focusing a little bit more on one side of the net.
"You know, looking at their like return positions and their movement between shots.
"Also, the times when particularly Alcaraz looking to play aggressive and offensive tennis and how he was going about doing that."
Murray knows what it takes to win at Wimbledon.
The 36-year-old won his first crown in the capital back in 2013, beating Djokovic in straight sets a year after he'd fallen at the same stage to Roger Federer.
Then, in 2016, Milos Raonic was beaten with Murray powering his way to glory at the expense of the Canadian.
Murray is no longer the player of old, with injuries regularly hampering the Brit and his quest for more Grand Slam glory.
However, speaking after his Wimbledon defeat to Stefanos Tsitsipas earlier this month, Murray insisted he had no plans to retire just yet.
"Motivation is obviously a big thing," he said when quizzed on his future.
"Continuing having early losses in tournaments like this doesn't necessarily help.
"It's similar to I guess last year. I had a long think about things, spoke to my family, decided to keep on going.
"I don't plan to stop right now. But this one will take a little while to get over. Hopefully find the motivation again to keep training, keep pushing, try and keep getting better."
The 36-year-old continued: "I'm obviously very disappointed just now. You never know how many opportunities you're going to get to play here.
"The defeats maybe feel a bit tougher. But, to be honest, every year that Wimbledon has not gone how I would like, it has been hard.
LATEST DEVELOPMENTS: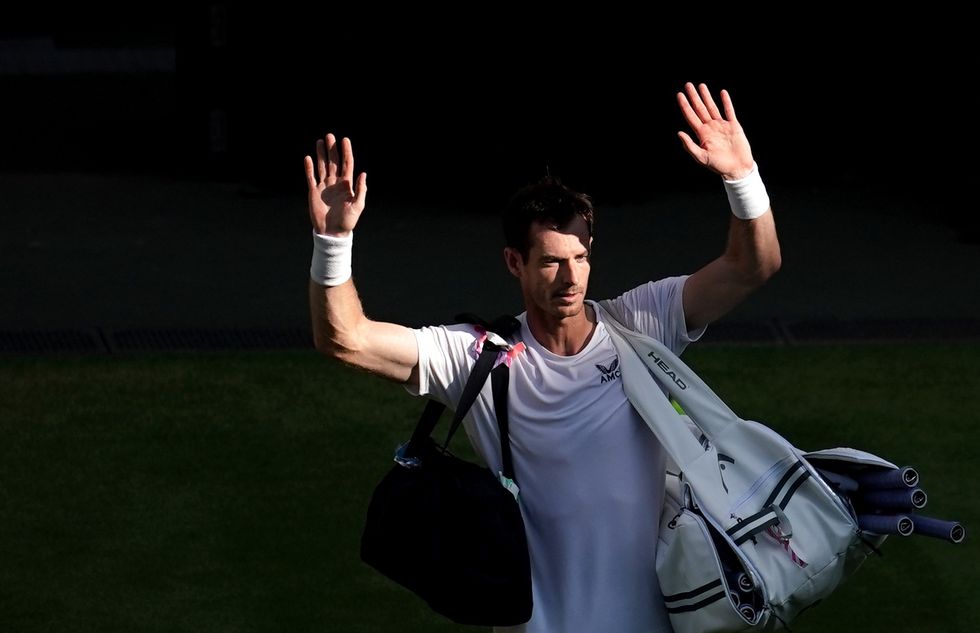 Andy Murray has no plans to quit tennis despite recent Wimbledon final defeat
PA
"This was an opportunity for me. I had a good chance of having a proper run for the first time in a long time at a slam. I didn't take it."