With an outstanding season one, Loki, who debuted as a villain for the MCU, became a widely loved hero with whom a number of viewers connected and showed their love. Loki Season 1 turned out to be a success, amassing a huge audience for itself; the only complaint people had with Loki was the way it ended. The ending of season 1 showed a gut-wrenching cliffhanger and to fix that, the God of Mischief is coming back on screen with a much awaited Season two! In this article, find out all you need to know about Loki season 2, including the release date, trailer, and cast!
Loki Season 2 Release Date
Loki season 2 will be released on October 6, 2023, on Disney+. Michael Waldron, the writer for the first season of Loki signed a contract with Disney for two seasons, with the second season lined up to release right after the first one. Before the plans for the MCU were changed by Kevin Feige, the show was meant to release somewhere around the beginning of the Summer of 2023.
Loki Season 2 Teaser & Trailer
Marvel Studios released the first-ever official poster for Loki season 2 on July 29, 2023, giving us the first look at the upcoming season. In the poster, we see variants of Loki running in circles around Miss Minutes. There is not a lot we can get to know about the series from this poster, as Marvel, being utterly good at keeping the details of their upcoming projects a secret, has kept this poster rather subtle.
What we can speculate is the fact that in Loki season 2, Miss Minutes can play a rather important role as we already know that everyone at the TVA has no memory of Loki altogether.
The first official trailer for Loki season 2 was released on 31 July 2023 and it's only fair to say that Loki is back with a bang. The trailer shows us amazing cinematography with impressive CGI scenes. In the trailer, we see Loki slipping through time while Mobius is trying to figure out how to fix Loki's time slipping.
The Loki season 2 trailer promises us some really good action sequences as well as some new characters that might get introduced to us through the series. In this trailer, we also witness a movie premier named Zaniac, which is an interesting reference from the comics. In the Marvel comics, Zaniac was an entity created by Dormamu who possessed Ted Bundy, the serial killer but after his death, Zaniac possessed Brad Wolfe, an actor who was working on a Zaniac movie.
All of these things prove that we might get to see Zaniac in live action for the very first time. We see Sylvie again teaming up with Loki in an awesome fight scene snippet in the trailer, Loki seeing other variants of himself, and many more cool details.
Loki Season 2 Cast
Loki season 2 is going to include many familiar faces and a few new ones as well. According to the trailer, Tom Hiddleston is going to reprise his role as the God of Mischief, Loki along with Owen Wilson reprising his role as Mobius M. Mobius. We also get to see Sophia Di Martino back as Sylvie, the female variant and romantic interest of Loki.
Tara Strong will be rather heard as the voice of Miss Minutes once again and Ke Hue Quan as O.B. Jonathan Majors is also making an appearance as Kang, along with Wunmi Mosaku as Hunter B-15 in the upcoming season. Some new faces that we will get to see in Loki season 2 are Rafael Casal, Wunmi Mosaku, and Kate Dickie. Although their roles are still unspecified, they are claimed to be important characters by the creators of the show.
Loki Season 2 Cast List
Tom Hiddleston – Loki
Owen Wilson – Mobius M. Mobius
Sophia Di Martino – Sylvie
Wunmi Mosaku – Hunter B-15
Tara Strong – Miss Minutes
Jonathan Majors – Kang the Conqueror
Rafael Casal – Role Unspecified
Ke Hue Quan – O.B
Kate Dickie – Role Unspecified
Loki Season 2 Plot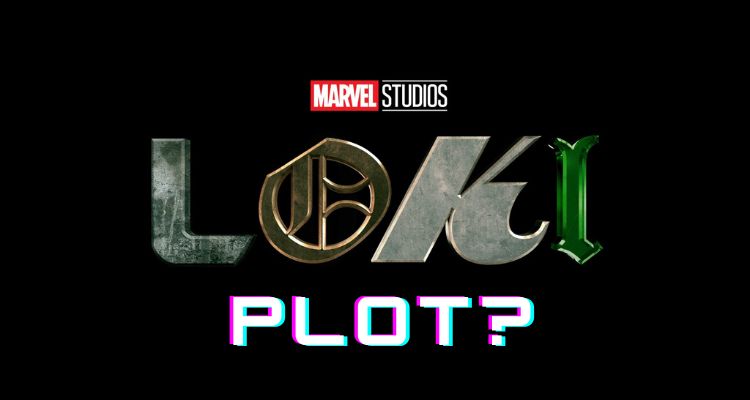 The trailer for Loki Season 2 was released yesterday, and with the information available, we can certainly make some solid speculations about the plot. In the first season of Loki, we saw that Sylvie kills the variant of Kang who uses the alias "The One Who Remains". She kills him and sends Loki back to TVA, but the twist is no one, including Mobius and Hunter-B15, remembers him and there's a huge statue of Kang in the TVA headquarters.
In the Loki season 2 trailer, we see that somehow Mobius now remembers Loki and they go to OB played by Ke Hue Quan, to seek his help in solving Loki's problem of time slipping where he randomly travels to the past or the future.
In the trailer, Sylvie is also seen, who might be fighting alongside Loki, suggesting they will team up again. We witness Loki time-traveling and seeing a future version of himself. One of the best shots in the trailer is that of Mobius being in a space suit walking down a ramp towards the sacred timeline which is branching out most probably to fix it….manually? How do you fix time…manually? Well, let's not think about that and wait till October 6, 2023, to find out.
By all the details present to us, the possible plot for Loki season 2 can revolve around Mobius and Loki trying to figure out a solution for Loki's time slipping while also facing an imminent threat in the face of constantly branching timelines. The way the trailer is structured, it's kind of difficult to figure out the plot exactly, but the basic outline of the series can be what we predicted.
Also, in the post-credit scenes of Ant-Man and the Wasp Quntumania (one of the most powerful Avengers), we see Loki and Mobius in the late 80s or early 90s setting looking for a potential threat. We see that a variant of Kang appears on stage giving a lecture. Mobius looks at Kang who looks harmless and says that "You made him sound like a terrifying figure." To which Loki replies with a terrified expression "he is," and the screen blacks out promising " Kang will return." The same scene is also present in the trailer implying that it indeed is a part of this series.
This tells us that we might see Loki facing off against the variant of Kang the One Who Remains warned him and Sylvie about in this series as well among other threats. Well, as of now, all we can do is speculate about what might happen in Loki Season 2. We will have to wait for the official release date of October 6, 2023, to know exactly what's going down.
Frequently Asked Questions
What is the role of Ke Hue Quan in Loki Season 2?
Ke Hue Quan is playing O.B, who looks after the repairs and archives of the TVA
What is Loki Season 2 Release Date?
Loki Season 2 is coming out on October 6, 2023
Will Sylvie return in Loki Season 2?
Yes, according to the trailer of Loki Season 2, Sylvie is returning to the series
Does Loki introduce Kang?
Yes, in the series we saw a Variant of Kang who seems harmless to Mobius but Loki is visibly terrified of him