AUCKLAND, New Zealand — The United States women's national team wanted to produce its best performance of this World Cup in Tuesday's Group E finale against Portugal.
Instead, it delivered easily its worst, avoiding a humiliating and historic first-round exit only by the width of the post on an Ana Capeta shot in stoppage time and settling, barely, for a scoreless draw.
The tie allowed the Netherlands to leapfrog the Americans and win the group, marking just the second time the USWNT has ever failed to finish the first round on top. 
Making matters worse, key midfielder Rose Lavelle will miss the round of 16 encounter — probably against No. 2-ranked Sweden — because of a yellow card suspension.
[Rose Lavelle picks up second yellow of World Cup, will be suspended for round of 16 match]
Here are a few quick takeaways following Tuesday's match:
Play of the game
The problem for the U.S. was there wasn't one. Not one player — not Lavelle, not Lindsey Horan, not Alex Morgan, not Sophia Smith, not substitute Megan Rapinoe — was able to make a play that led to a goal. And the truth is none of them really came all that close.
For all the arrows that coach Vlatko Andonovski has taken during the first round over his personnel and tactical decisions — and some of it has been warranted — the failure of some the biggest USWNT stars to execute plagued them in every game.
Tuesday was the worst of the lot. 
[Portugal draw makes it clear: The world no longer fears the USWNT]
Every time the U.S. seemed to have an advantage, they couldn't exploit it. Touches always seemed to be a little too heavy. Balls were hit too long or not quite long enough. Or not quickly enough. Speed of thought was an issue throughout the first round. 
Against the Netherlands and especially against Portugal, the ability to capitalize on transition moments with precision simply wasn't there. And on the rare occasions that the players were able to create a shot Tuesday, they were off target or too weak to seriously trouble Portuguese keeper Inês Pereira.
Turning point
As expected, the Americans came out on the front foot at Eden Park. But as had been the case in their first two games, the favorites were slow, sloppy, disjointed and utterly toothless. For all their individual talent, they again didn't look like a team.
The only scoring opportunities they were able to muster were of the half-chance variety. A missed flick by Morgan. Two shots off the foot of Lynn Williams — whom coach Vlatko Andonovski handed her first career World Cup start, in place of Trinity Rodman — that were easily saved by Pereira.
Meanwhile, the underdogs only grew with confidence as the U.S. committed one unforced error after another in the first half. 
Portugal forward Jéssica Silva broke though on goal in the 16th minute but let Andonovski's side off the hook by skewing her shot well wide. But it served as a clear warning that this was going to be a long night.
Key stat
The U.S. didn't need to win this game to survive the way Portugal did. Still, the fact that the Americans only managed to possess the ball for 44-percent of the contest pretty much says it all.
What's next for the USWNT
If indeed the U.S. faces Sweden in the round of 16, hang onto your hats. (The Swedes need only a point against Argentina on Wednesday to claim Group G.) Sure, the USWNT might still be FIFA's No. 1 ranked side, but based on the way it has played Down Under, there is no reason any national team fan should be optimistic that this squad can survive that match without a complete — and let's face it, unlikely — about-face.
What's next for Portugal
Francisco Neto's team deserves a ton of credit. Although it failed to advance to the knockout stage at its first World Cup, Portugal did itself proud during its stay in New Zealand by beating Vietnam, holding the Dutch to a more than respectable 1-0 defeat and, finally, taking a point off the two-time defending World Cup champs without conceding a goal. 
The Portuguese will be back. And they'll be far better next time for having had this experience.
Doug McIntyre is a soccer writer for FOX Sports. Before joining FOX Sports in 2021, he was a staff writer with ESPN and Yahoo Sports and he has covered United States men's and women's national teams at multiple FIFA World Cups. Follow him on Twitter @ByDougMcIntyre.
---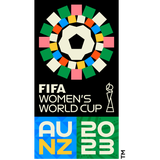 Get more from FIFA Women's World Cup Follow your favorites to get information about games, news and more
---