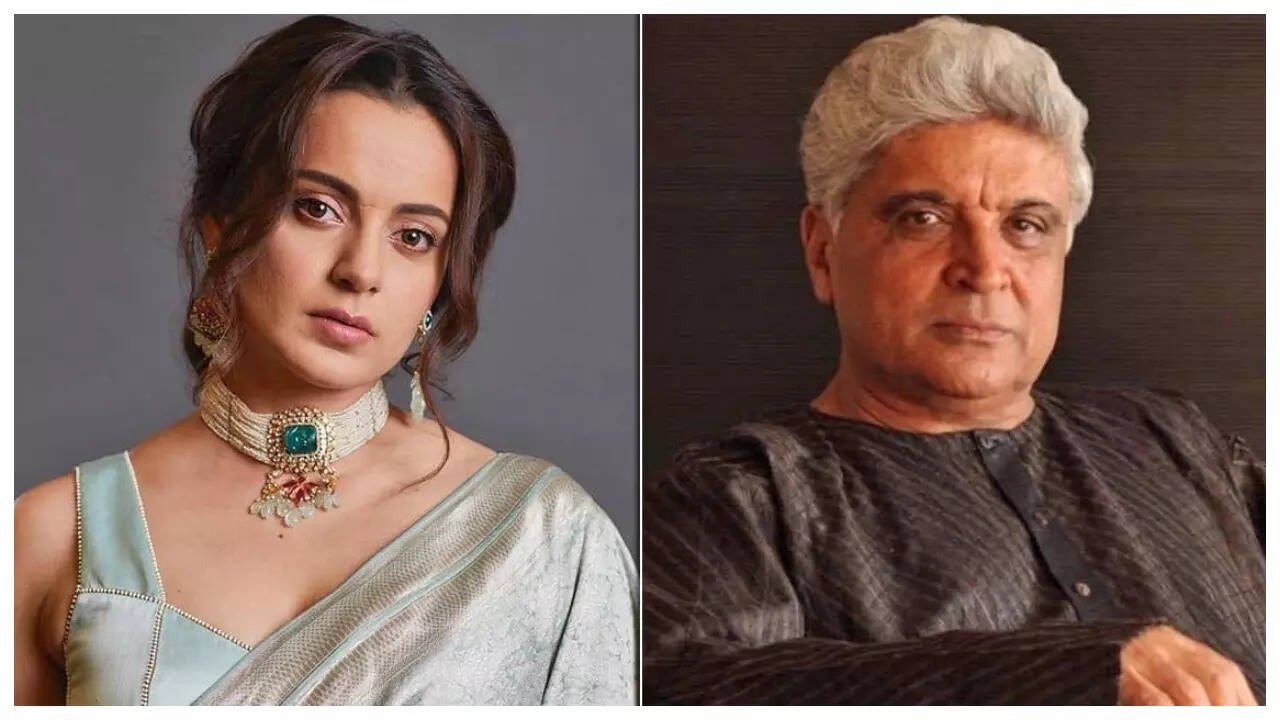 Veteran lyricist Javed Akhtar has approached a sessions court here against summons issued against him by a magistrate in a case filed by actor
Kangana Ranaut
, and claimed the order was passed in a hasty and inappropriate manner resulting in "grave miscarriage of justice". Akhtar has moved a revision petition before the sessions court in suburban Dindoshi and the matter will be heard on August 8.
Metropolitan magistrate (Andheri court) R M Shaikh on July 24 issued the summons against Akhtar, asking him to appear before the court on August 5.
The magistrate dropped the extortion charges against Akhtar, but said there is sufficient ground to proceed against him for criminal intimidation.
Akhtar's plea claimed the order (for issuance of summons) has been passed "erroneously" as the same is in contravention to the settled law as well as facts.
The magistrate has failed to deliberate over the case at hand and jumped to conclusions in a "hasty and inappropriate manner" which has resulted in "grave miscarriage of justice," it said.
The plea, filed through advocate Jay Bharadwaj, further claimed that prima facie there is nothing on judicial record which shows that there was sufficient material available with the magistrate for passing the impugned order.
"The magistrate simply proceeded on the bald and unsubstantiated averments made in the complaint without ascertaining the overall factual matrix and the judicial record," it said.
The plea also said the magistrate failed to record any reasons whatsoever for issuing summons against the petitioner.
The magistrate court only relied on the verification statement of the complainant (Ranaut) and witnesses, the petition said, claiming "this is clearly indicative of lack of application of judicial mind."
"The magistrate failed to appreciate that serious prejudice shall be caused to the rights of the petitioner if he is made to face the trial in a time-barred matter, that too where the ingredients of all the sections alleged in the complaint are not applicable," the application said.
Akhtar (76) filed the complaint in 2020, claiming Ranaut made defamatory statements against him in a television interview, which allegedly damaged his reputation.
In his complaint, Akhtar claimed Ranaut dragged his name during an interview while referring to a 'coterie' existing in Bollywood, following the alleged suicide by actor Sushant Singh Rajput.
Later, Ranaut filed a counter-complaint in the same court against Akhtar for alleged "extortion and criminal intimidation".
The actor in her complaint against Akhtar said following her public dispute with her co-star, the lyricist had called her and her sister Rangoli Chandel to his house with "malafide intentions and ulterior motives and then criminally intimidated and threatened" her.