New Jersey Lt. Gov. Sheila Oliver has died, NBC News reported.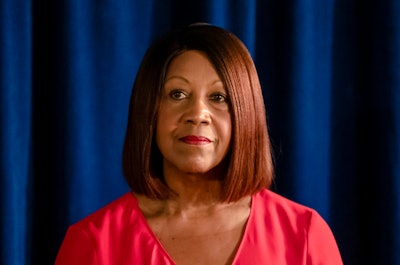 Oliver, 71, had been hospitalized this week for unspecified "medical care. 
"It is with incredible sadness and a heavy heart that we announce the passing of the Honorable Sheila Y. Oliver, Lieutenant Governor of the State of New Jersey," her family said in a statement. "She was not only a distinguished public servant but also our cherished daughter, sister, aunt, friend, and hero."
Oliver was serving her second term in the role after winning re-election with Murphy in 2021. Overseeing the Department of Community Affairs, she also headed efforts to expand affordable housing and local government services.
Oliver previously served in the state General Assembly and as Assembly speaker, becoming the first Black woman in the role in New Jersey history in 2010.
"Sheila Y. Oliver leaves behind a legacy of dedication, service, and inspiration," Oliver's family said. "We will remember her commitment to the people of New Jersey and her tireless efforts to uplift the community."
Murphy honored Oliver Tuesday on social media, saying in a post that he was "incredibly saddened to learn of the passing" of a "dear friend, colleague, and partner in government."