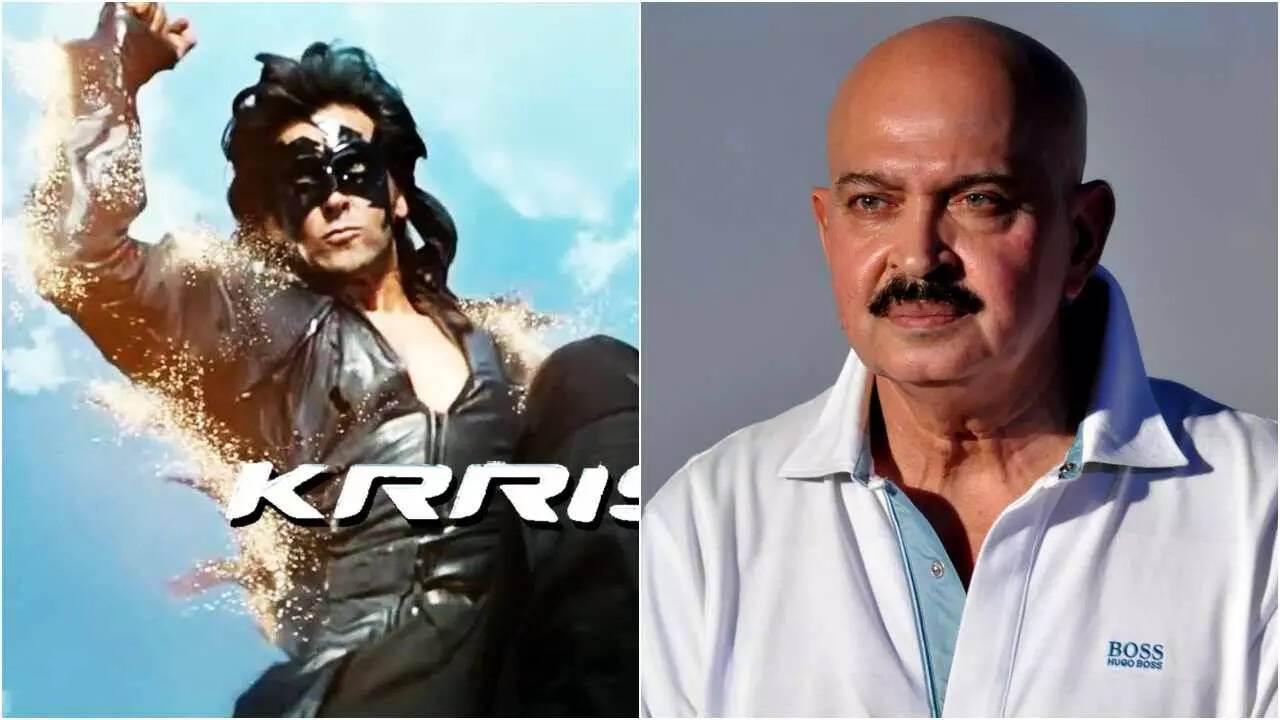 Hrithik Roshan
's superhero film Krrish 4 has been in the works for a while now. Earlier, Hrithik had confirmed that the fourth instalment to his popular Krrish franchise is on the track. His father and filmmaker
Rakesh Roshan
has now shared a major update on the film's progress.
Rakesh said that Krrish 4will indeed be the biggest film in the franchise. However, the box office fluctuations in the post-Covid era has left him concerned.
He told India Today that the audience is still not coming back to the theatres as they were before. And this is the big question mark the filmmaker has been dealing with.
He expressed that the world has become smaller and kids today are used to seeing Hollywood superhero films which are made on budgets like 500-600 million dollars. In comparison, they have a small budget of Rs 200-300 crore.
He then went on to explain that they can decide to have 4 action sequences instead of 10 but that action has to match up with the quality along with the VFX. He said that they are looking at how they can maintain the budget and the production costs since big films that are releasing these days aren't doing so well at the box office.
However, he assured that Krrish 4 will definitely happen and they are ready to take the step forward. But they are not going to do it immediately looking at the volatile situation within the industry.
"It is going to happen, but not for a year. Probably after that," he concluded.
Meanwhile, Koi… Mil Gaya will be re-released in select theatres across the country on August 4 to celebrate the film's 20th release anniversary. The success of Koi… Mil Gaya spawned a superhero franchise, beginning with Krrish, which was released in 2006, followed by Krrish 3 in 2013.