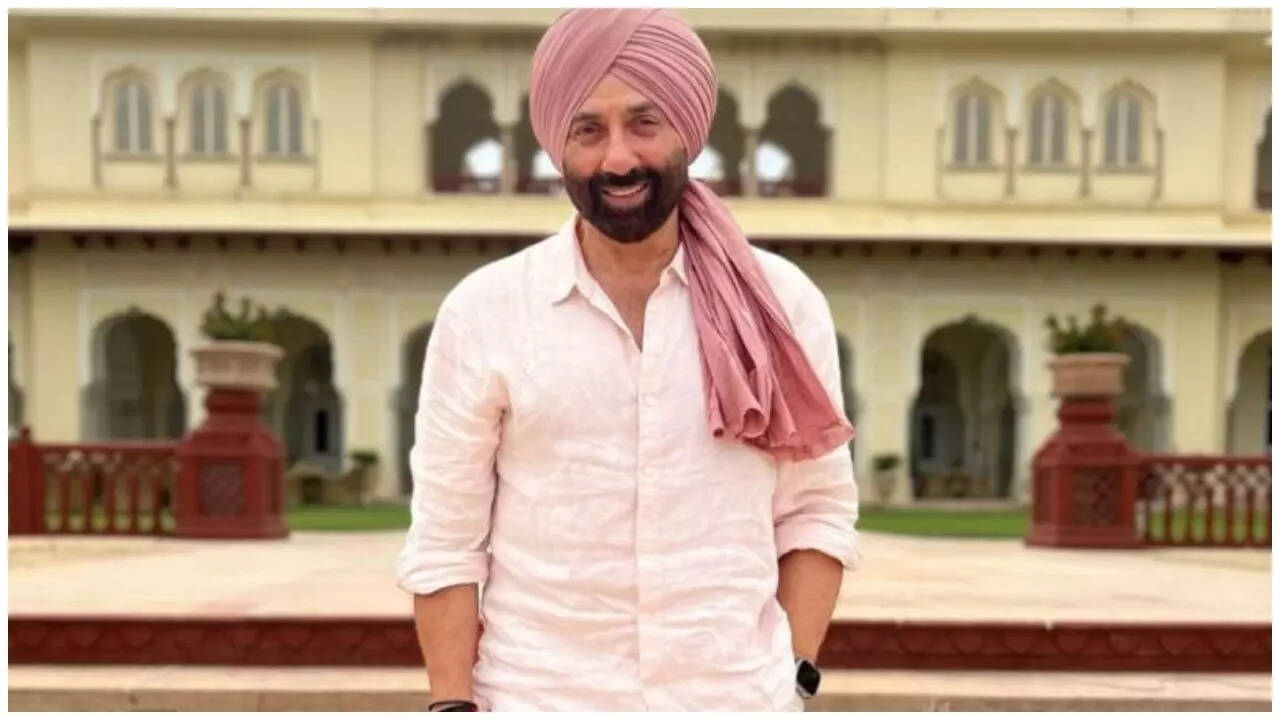 Sunny Deol
starrer 'Gadar 2' is minting big money at the box office, now eyeing to enter the 400 crore club. Contrary to this situation, recent reports suggested that the actor was facing financial woes as Bank of Baroda published a notice revealing that the actor's bungalow will be auctioned over non-payment of dues, amounting to a whopping Rs 56 crore.
Soon after the notice hit headlines, the bank withdrew the same, by publishing a corrigendum.Here's an explainer about the confusion which led to the controversy.
Sunny Villa to be auctioned
On August 20, a notice by Bank of Baroda stated that Sunny Deol's villa in Mumbai's plush locality Juhu would be auctioned as recovery for a loan amounting to Rs 56 crore.
The actor's real name, Ajay Singh Deol was mentioned in the notice with Bobby Deol aka Vijay Singh Deol, their father
Dharmendra
Singh Deol being named as Guarantors while Sunny Deol's company Sunny Sounds Pvt Ltd was mentioned as the Corporate Guarantor for the loan.
Villa details
Details of the villa stated that it was built on a land spread across 599.44 square meters and was located on a piece and parcel of land bearing Survey No. 41 Hissa No 5 (Pt) CTS No. 173 of Village Juhu Taluka Andheri, Mumbai Suburban District. Sunny Villa is situated at Gandhigram Road, Juhu, Mumbai.
Sunny Deol reacts
Soon, the actor's spokesperson issued a statement, "We are in the process of resolving this issue and the issue will be resolved. We request for no further speculation on the same."
Withdrawal of notice
As this notice raised eyebrows, the bank followed up with a corrigendum on the very next day. It read, "Corrigendum to E Auction Sale Notice dated 19.08.2023 published in The Times of India Mumbai Edition (Pg.3) dated 20.08.2023 with regards to Sale Notice in respect of Mr. Ajay Singh Deol Alias Mr. Sunny Deol Stands Withdrawn due to Technical Reasons for the below mentioned Property."
Did
Akshay Kumar
help Sunny Deol?
On Monday, reports emerged that Akshay Kumar had extended financial assistance to Sunny Deol, to help him save the situation. However, there is no official confirmation to these claims.
Blast from the past
Back in 2017, similar reports had emerged, when Sunny Deol's directorial venture 'Ghayal Once Again' was facing delays in release. TOI had reported that Sunny had to mortgage his dubbing and recording studio, the iconic Sunny Super Sound, owing to financial woes during the release of 'Ghayal Once Again'. A source had revealed, "Financial issues kept mounting while he was making Ghayal's sequel. He was in debt and had to repay a huge amount of money that he had borrowed from his financiers. So he mortgaged his studio to repay some of his debts. Once the film releases, he will be in a position to clear a few of the outstandings and reverse the mortgage." When Sunny Deol was asked about this in 2017, Sunny had cryptically said, "Well, we mortgage everything for our films and even I heard about this, but I don't react to such rumours."