London
CNN
 — 

A British nurse was sentenced to life in prison without the possibility of parole on Monday for the murders of seven babies and the attempted murders of six others at the UK hospital where she worked.
Lucy Letby, 33, was handed a whole life order by Manchester Crown Court in northern England, meaning she will never be released. Letby refused to appear in the dock, prompting calls for laws to be changed so that defendants must attend their sentencing hearings.
She was found guilty on Friday by a jury, in a case that horrified the country and made her Britain's most prolific child serial killer of recent times.
Explaining why he decided Letby must spent the rest of her life in prison, Justice James Goss said: "This was a cruel, calculated and cynical campaign of child murder involving the smallest and most vulnerable of children."
The judge addressed Letby as if she was in court during the sentencing. He ordered his remarks and the victim impact statements read in court earlier in the day to be handed to the convicted serial killer.
"There was a deep malevolence bordering on sadism. During the course of this trial you have coldly denied any responsibility for your wrongdoing. You have no remorse. There are no mitigating factors," he said.
Prime Minister Rishi Sunak on Monday condemned Letby for failing to appear in court. "I think it's cowardly that people who commit such horrendous crimes do not face their victims and hear first hand the impact that their crimes have had on them and their families and loved ones," PA Media reported.
"We are looking and have been at changing the law to make sure that that happens and that's something that we'll bring forward in due course."
Letby attacked babies in her care by administering air into their blood and stomachs, overfeeding them with milk, physically assaulting them and poisoning them with insulin, the court heard on Friday.
The allegations against Letby and her subsequent conviction triggered a government inquiry amid questions over how she was able to escape detection for so long.
She secretly assaulted 13 babies on the neonatal ward at the Countess of Chester hospital between 2015 and 2016, Britain's Crown Prosecution Service (CPS) said in a statement on Friday.
Prosecutors argued that Letby's intention was to kill the babies while duping her colleagues into believing there was a natural cause of death.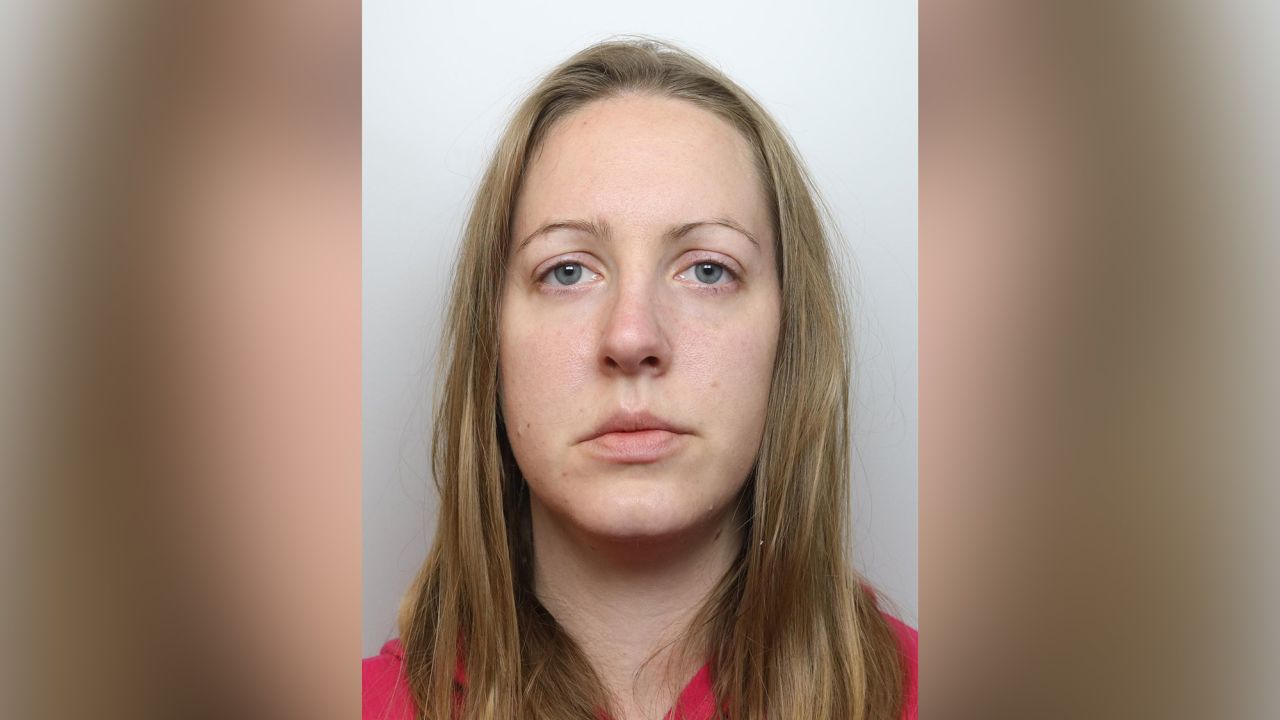 The parents of the babies that Letby murdered were given a chance to tell the court about the impact of her horrific acts before Friday's sentencing. Many have spoken about their lives being forever changed, PA reported.
The parents of several of the babies that survived Letby's assaults said their children now require around-the-clock care.
As with the sentencing, Letby was not in the courtroom when the victim impact statements were read.
Throughout the trial, the court heard harrowing testimony from parents, including in one case where Letby had tried to kill a baby boy after murdering his twin brother.
The mother of Child E and Child F said she "completely" trusted Letby's advice, while giving evidence to the court.
However, she said she "knew there was something wrong" when her baby, Child E, started screaming in the intensive care unit one night.
It emerged that before Letby murdered Child E, he started bleeding when she tried to assault him. That baby's twin brother, Child F, later survived an attempt by Letby to kill him by insulin poisoning. And it was revealed that police had found a series of handwritten notes by Letby.
"I don't deserve to live. I killed them on purpose because I'm not good enough to care for them," she wrote in one memo, adding in another, "I am a horrible evil person" and in capital letters, "I am evil I did this."
In 2018 and 2019, Letby was arrested twice by police in connection with their investigation, PA said. She was arrested again in November 2020.
Authorities found the notes Letby had written, as well as handover notes she had taken from the hospital during searches of her address.
During the sentencing, the judge said Letby has kept the hospital documents "as morbid records of the events surrounding the collapses" of the babies.
The UK government issued an independent inquiry into the murders on Friday, including how regulators and Britain's National Health Service dealt with the concerns raised by consultants.
Doctors at the hospital noticed a spike in the number of babies who were dying or unexpectedly collapsing in the neonatal unit, the court in Manchester heard.
But the hospital's management initially dismissed concerns raised by clinicians over the increased mortality rate of patients under Letby's care, PA reported.
Lawyers for the victims' families have said the inquiry was "not good enough" as it does not have powers to summon witnesses.
In 2016, Letby won a grievance complaint that she had filed against her employers after learning of their initial allegations.
She was scheduled to return to the neonatal department in March 2017, but her return did not take place. The hospital trust contacted the police, who opened an investigation.