CNN
 — 

When Spain won its first ever Women's World Cup on Sunday, players collapsed in a heap on top of each other while fans all around Stadium Australia jumped up and down, holding up the Spanish flag as the colors of red and yellow illuminated the stands.
It was a moment of pure celebration – the "best feeling" she had ever experienced in her life, Spain's record goalscorer Jennifer Hermoso said afterwards.
And as Spain's players lifted the World Cup trophy, fireworks exploding behind them, they too seemed lost in the elation of reaching the pinnacle of the sport.
"We've spent a lot of days trying to imagine this, but I don't think it's sunk in that we're champions of the f***ing world," Hermoso told Spanish national broadcaster RTVE.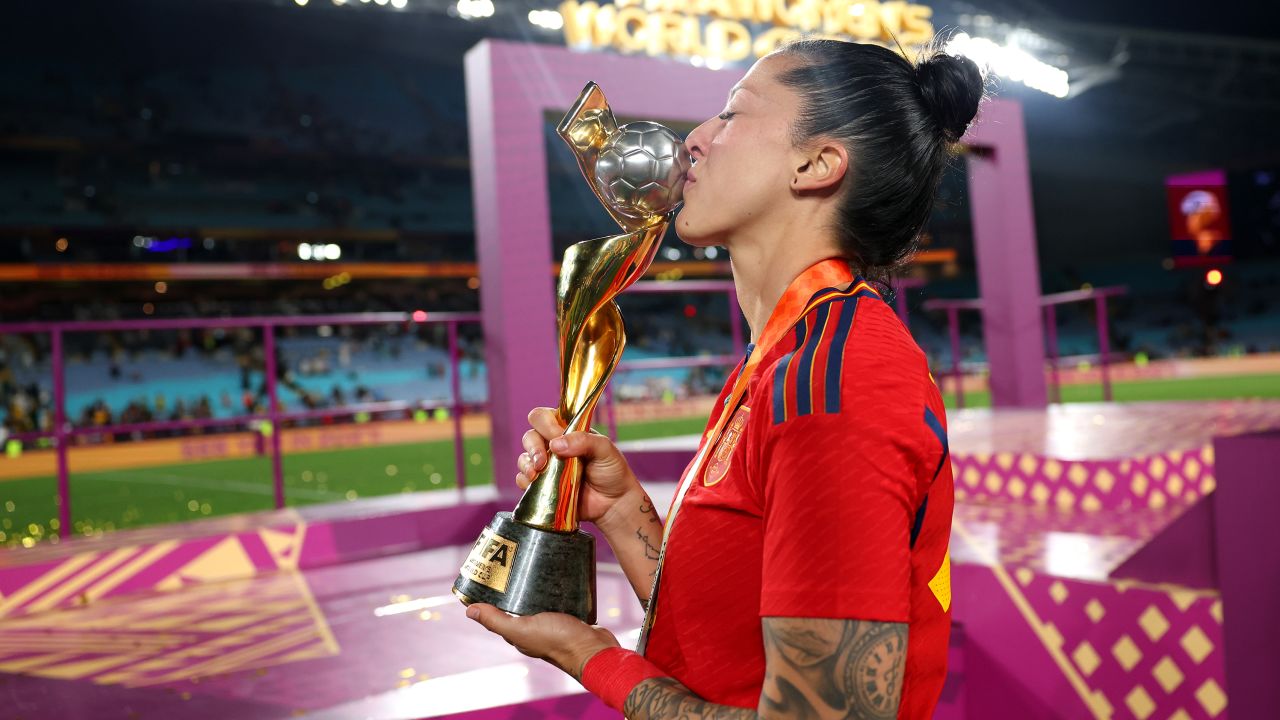 "This is the best feeling I've ever experienced in football, in my life. We dedicate this to all of our families and all the people who came from Spain."
Midfielder Teresa Abelleira simply told reporters it was "indescribable."
"What we've achieved is incredible," she said. "I still don't think what we've just achieved has really sunk in. We're super happy."
Abelleira also paid tribute to Spain's first international female footballers "who started in the national team without any resources when nobody believed in them and they fought so we could be here today."
On social media, meanwhile, some of Spain's most famous sporting stars reveled in La Roja's victory.
Gerard Pique, a men's World Cup winner with Spain in 2010, wrote: "Congratulations! You have made history! World Champions. What pride!"
Pique then added 2010 and 2023 with stars next to them, signifying Spain's men's and women's World Cup-winning years as the country became just the second team after Germany to win both competitions.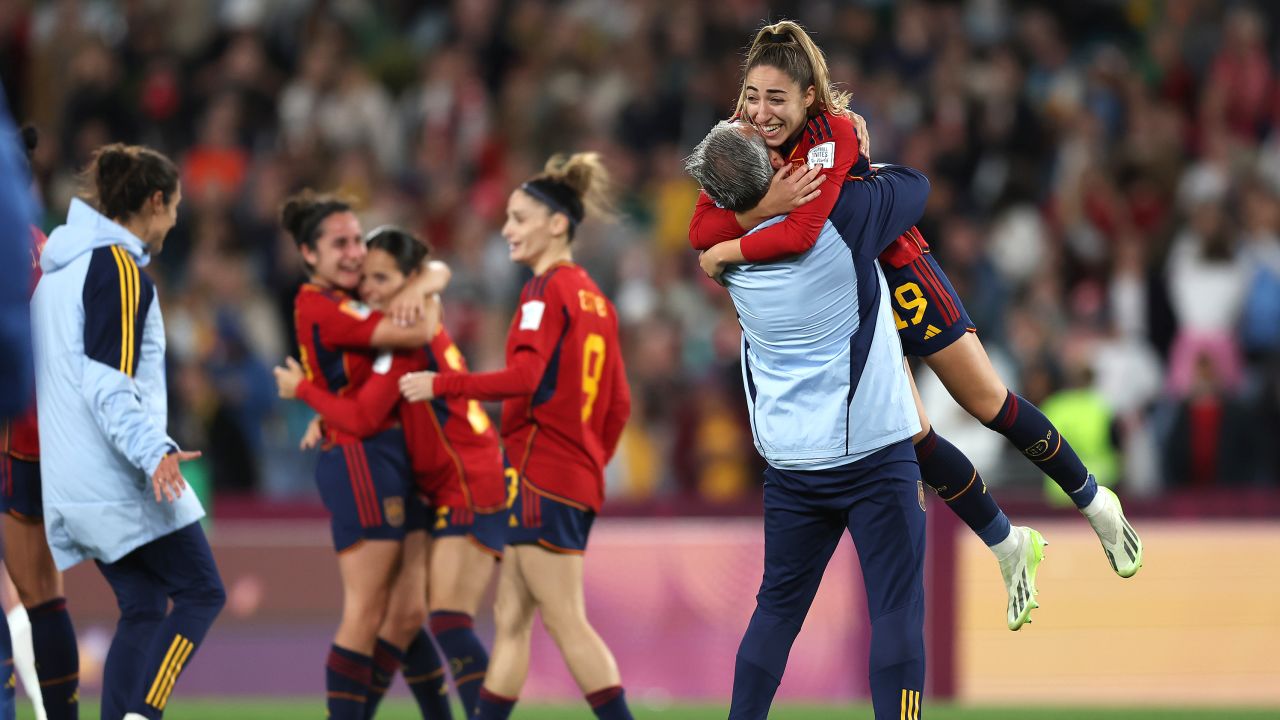 Rafael Nadal, the 22-time tennis grand slam winner and arguably Spain's greatest ever athlete, posted an Instagram story saying, "Let's goooooo!!!! Congratulations, WORLD CHAMPIONS!!!!"
Fellow Spanish tennis star Carlos Alcaraz wrote on X, the platform formerly known as Twitter: "LET'S GOOOOO!!!! CONGRATULATIONS, CHAMPIONS! Pride of (Spain)!!"
The future of the Spain team, at first glance, appears assured.
Emerging superstar Salma Paralluelo is aged just 19, while midfielder Aitana Bonmatí – who was named the tournament's Golden Ball recipient for the best player of the tournament – is only 25 years old, and Spain is also currently the reigning World Cup champion at Under-17 and Under-20 level.
Paralluelo, a world champion just a year after winning the Under-20 World Cup, thanked her family for "helping me grow, like I have, for always pushing me to dream and not put limits on myself."
"You have to dream big to achieve things and, when the opportunity arrives, take advantage of it," she added. "We can't stop here, we need to keep putting women's football on top."
Yet amid the joy and the celebrations of winning the World Cup, the turmoil that has rocked women's soccer in Spain over the past year and disrupted its build-up to the tournament hovered in the background.
For months, a large number of the squad's leading players have been at loggerheads with head coach Jorge Vilda and Spain's soccer federation (RFEF), a dispute that led to a number of La Roja's star names missing this World Cup.
And even in the midst of those exuberant celebrations on the pitch, in those delirious minutes after the final whistle, players seemed to shun or overlook Vilda as shown by some videos posted on social media.
Nonetheless, the 42-year-old Vilda said that he was filled with "immense joy and pride" at his team's World Cup-winning performance.
"We've shown how we can play, we've shown that we know how to suffer," he said. "This team believed and we're world champions. Go and celebrate! The only thing left to do is celebrate. I can imagine what Spain is like at the moment."