Last week, the International Chess Federation, or FIDE, announced new regulations on transgender players, including new restrictions on transgender women competing in women's events and stripping trans men of previously won women's titles. This conflicts with the policies observed by the U.S. Chess Federation and many others. (The Russian government quickly praised the decision and urged other "international sports organizations [to] follow this move.")
FIDE's announcement comes as chess' MeToo movement has escalated in recent weeks. The governing body's move seems like a smoke screen, a way to divert attention from MeToo. But the dual bigotry goes back to the origins of chess.
Gender essentialism in chess goes back centuries.
Earlier this year, I wrote a viral tweet about abuse and assault in chess, sparking a long overdue examination of violence perpetrated against women chess players. In recent weeks, the fight for a better, safer chess culture has only intensified. The two biggest chess websites, Lichess and Chess.com announced they would not work with the U.S. Chess Federation's most prominent affiliate, the Saint Louis Chess Club, after its mishandling of sexual assault allegations. (Lichess extended its ban to the USCF as a whole, while Chess.com harshly criticized the federation.)
Also this month, top female French chess players wrote an open letter lambasting "sexist or sexual violence" as "one of the main reasons why women and young girls, especially in their teens, stop playing chess." Over 100 women signed the letter, including me and my former Olympic teammate, Susan Polgar, the first woman ever to qualify for the World Chess Championship. Susan was not allowed to play in that championship, back in 1986, because of her gender. (A few years later, her sister Judit broke Bobby Fischer's record to become the youngest chess grandmaster ever, regardless of gender.)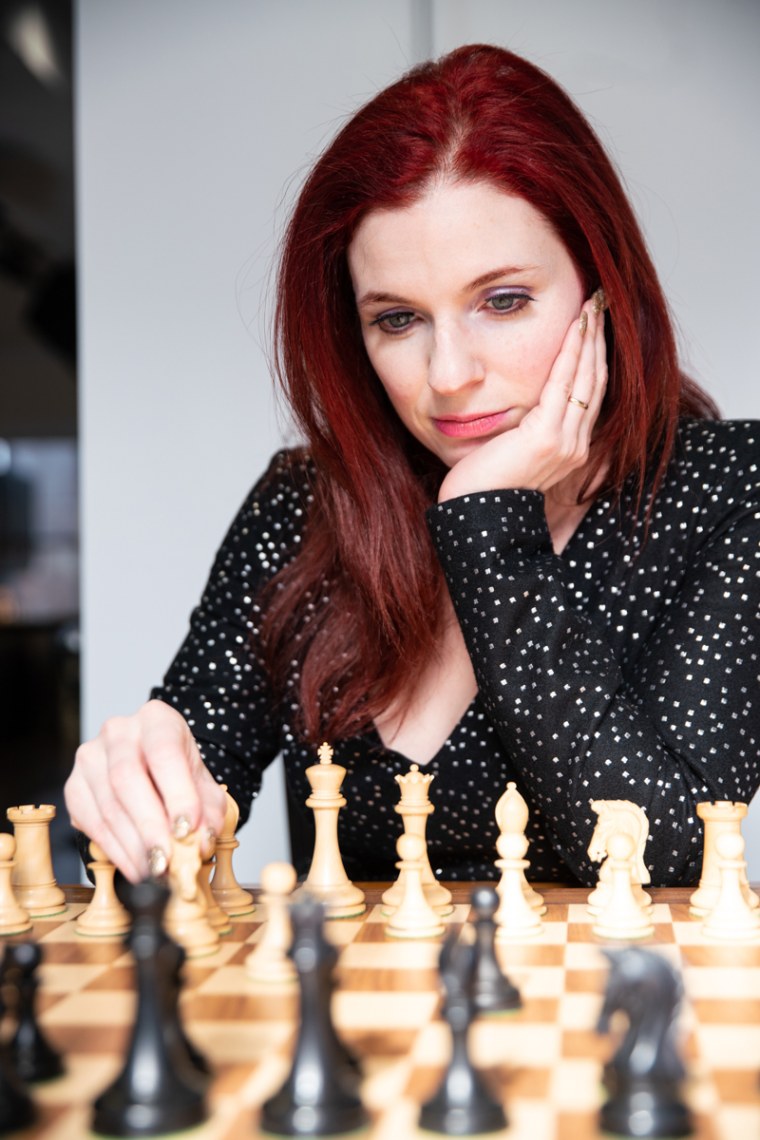 The modern rules of chess were devised around the year 1500, when the queen morphed from the weakest to the strongest piece on the board. Some players at first called it "the madwoman's chess game," as the queen was derided as overly ambitious and crazy. But her strength made the game far better, and the new rules were widely adopted into the chess we play today.
Gender essentialism in chess also goes back centuries. When a pawn reaches the end of the chessboard, it can "promote" into any piece. Over 99% of the time, the pawn turns into a queen, with only a small fraction turning into other pieces. But that would mean the foot soldier, assumed as male, would have to change genders. In the book "A History of Chess," published in 1913, author H.J.R. Murray described the dilemma: "The pawn had to change its sex … the moral sense of some players was outraged." To avoid that, the new queen was often given a different name, ferz, or adviser to the king.
Resistance to both rules stems from the assumption that women are inherently inferior: a vivid manifestation of the links between misogyny and transphobia. But just like "mad" and "woman" have been dropped from "chess," anxiety over pawn promotion is also long gone. I wish I could say that chess culture has also grown to fully appreciate women's power.
A single scary incident could be enough for some girls to leave permanently.
Women and girls are massively outnumbered in chess, representing only about 12% of competitive players. Those who become proficient in the mind sport are celebrated and boosted by a growing number of allies of all genders. But there are still far too many bad actors who harass, belittle and even abuse women and girls in chess. A single scary incident could be enough for some girls to leave permanently, before they fully experience the joy and triumph of the game.
Chess events aren't usually separated by gender. A majority of them are open to all and, those that do have a women's category, typically run alongside an open category. Still, I am frequently asked why there are any women's events at all. One answer is that they're fun. I've played in, organized and hosted many. Another is that those occasional events provide a safe space and engaging community for women and gender minorities.
The turmoil of recent weeks is concurrent with many exciting developments in chess. Three years after the Netflix show "The Queen's Gambit" and its protagonist Beth Harmon captivated viewers, we are still in the midst of a chess boom. A growing number of young people are flocking to the game, following their favorite streamers as they hone their own tactics and openings. Educators and schools are bringing chess to children so they can practice deep focus and decision-making under pressure. Coaches develop role models and chess skills by showing off checkmates from female greats, from the Polgar sisters to reigning Women's World Champion, Ju Wenjun, to the top transgender woman player in the world, France's Yosha Iglesias.
Chess is no longer a fringe activity or isolated subculture. And with the game's newfound popularity, we players have earned the attention of the world. It's our moment to demand leaders that think like grandmasters beyond the board. If we want real-life Beth Harmons to emerge, we must protect and celebrate the most vulnerable members in our community with foresight and kindness. The game isn't much fun without queens.