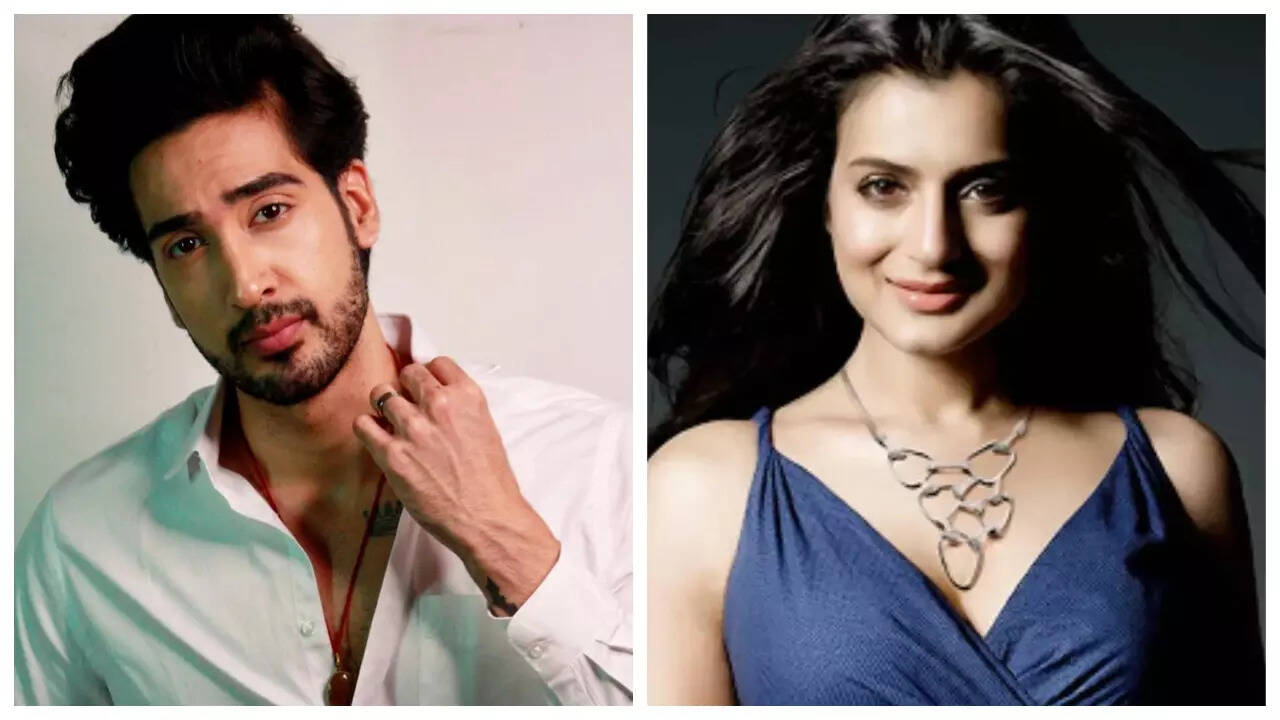 Having worked in TV shows for over a decade, actor Rohit Raaj is all set to debut in films with 'Mystery of the Tattoo', alongside acting heavyweights like
Arjun Rampal
, Ameesha Patel and
Manoj Joshi
. As the film gears up for release next month, Rohit spills the beans on his debut movie, experience of working with Ameesha Patel and his second project with Tigmanshu Dhulia.
How did you land 'Mystery of the Tattoo'?
We started auditioning right after the pandemic ended in 2021 and the process went on for 7 to 8 months.The director, who was located in the UK, connected with us through Zoom call and after giving auditions and a number of scenes from the script, sometimes even out of the script, finally she was satisfied that I could carry forward this film on my shoulders.
What were the challenges you faced while shooting this movie?
The only challenge we faced was that everyone was just recovering from the pandemic and there were a lot of limitations from the UK government. There were visa issues, quarantine and then we began shooting in the unpredictable weather of the UK – sometimes it would rain, sometimes it would be too hot or too cold. So there were a lot of physical challenges about the locations and the weather. But other than that, performance wise and the co-actor wise, everybody has been so much involved in the script and the film that everybody has given their entire heart in it.
Coming from a TV background, how difficult was it to get this break?
Honestly, my TV background was way back in 2005-06-07, I was around 12-15 years old. Now I have returned after a big gap of almost 15 years. So for me this is a fresh start because the entire industry has changed. I am glad it was a fresh start because whenever you start something new, it's always better to have an entirely clear mind and no stress or no baggage from the past. So it has been a very good experience and a very delightful experience, I must say.
How was your experience of working with Arjun Rampal and Ameesha Patel?
It was amazing! I was so nervous on the first day, being a newcomer, a debutant and these all actors have been in the industry for so long. I remember watching Ameesha ji and Arjun ji on screen as a kid and then to work with them, I was really excited but also nervous. They have been so friendly towards me and welcoming since the first day, I was not expecting that at all. The minute we did our first scene together, all my stress was gone because they were so friendly, and always ready to help me out. They made sure that my performance was absolutely the best, so I feel very lucky, blessed and grateful to have co-actors like Arjun and Ameesha ji.
One thing you learned from a veteran like Manoj Joshi?
The best thing I learned from him is that just go easy. Every scene which you are performing and doing, try to put the least amount of brain in it. Just do your lines, get ready with it and go and perform how you feel on set. He would say perform it truthfully and effortlessly, everything will eventually look good.
Shed some light on your next collaboration with Tigmanshu Dhulia.
So my next film is called Superwoman, it's based on a social subject and it is directed by Zehra Miram ji. She is a National Award winning director and I have co-actors like Tigmanshu Dhulia, Poonam Dhillon and Meera Chopra. The film is based on the subject of asexuality because not many people around the world are aware of the term asexuality and what it is, because almost 1% of the population are asexuals. So our motive with this film has been to provide knowledge to the audience.