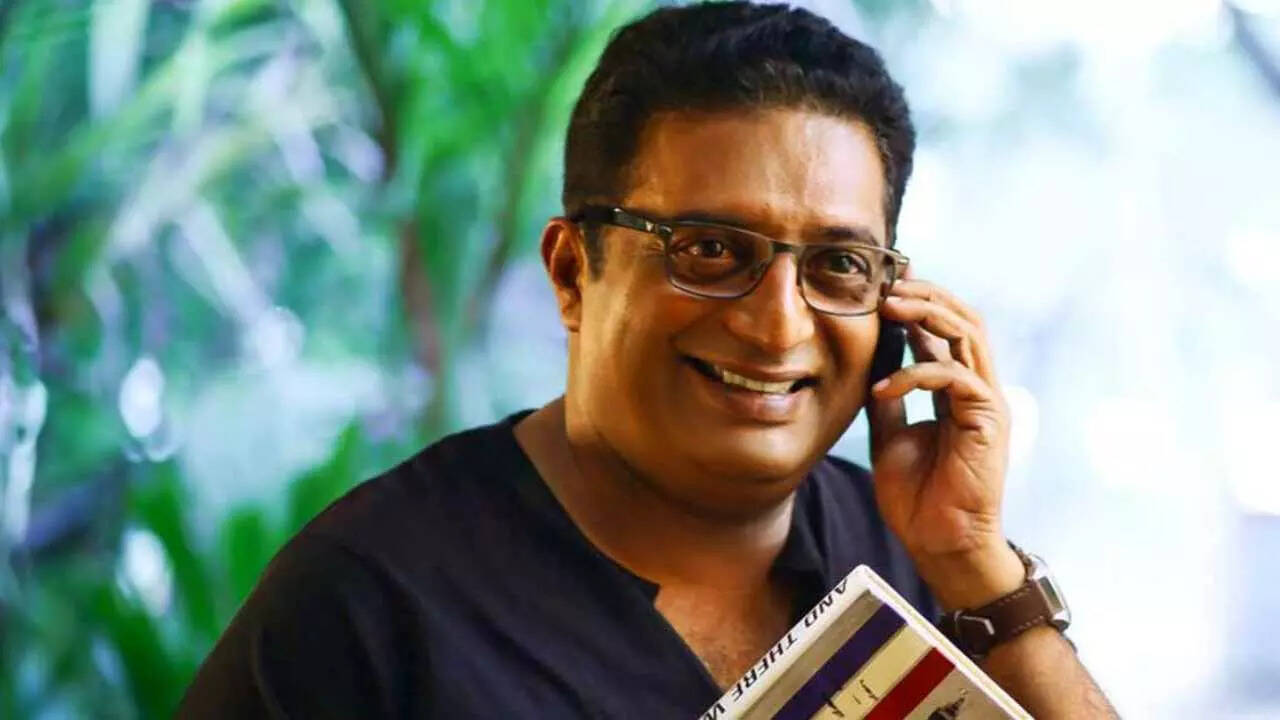 Days after Prakash Raj was criticised for his social media post on Chandrayaan-3, the actor on Wednesday congratulated the Indian Space Research Organisation for charting history as India's third
Moon
mission Chandrayaan-3landed on the lunar surface. Raj was trolled on Monday for his post on X, formerly Twitter, viewed by many as mocking Chandrayaan-3.He later responded to the backlash by saying, "hate sees only hate" and that he was referring to an old joke.
In his latest tweet, the 58-year-old actor said the successful landing of Chandrayaan-3 on the Moon's uncharted south pole was a moment of celebration for mankind.
"INDIA.. PROUD MOMENTS OF MANKIND .. THANKS #ISRO #Chandrayaan3 #VikramLander AND TO ALL WHO MADE IT POSSIBLE .. LET THIS BE THE WAY TO EXPLORE MORE WONDERS OF THE WIDE WORLD .. CELEBRATE .. #justasking," Raj wrote in Kannada on the microblogging site.
But social media users further called out the actor for trying to change tack.
"You have already caused the damage. Don't try to sugarcoat. Tables have turned…" said one user on X.
Another criticised Raj, known to be vocal against the government, for being a turncoat.
"2 din m Party badal liye (sic)" read the post.
"Congratulations to you too. Our chaiwala and our scientists have created history today and have given a message to all the haters. This is the #newindia that turns all curses and jokes into boons!" said another in a tweet.
On Sunday, the multiple National Award winner shared a cartoon showing a man in a shirt and sarong pouring tea. He captioned the cartoon in Kannada, writing, "Latest news: First view just arrived from the Chandrayaan #VikramLander #justasking".
While Raj did not specify the man in the cartoon, many social media users slammed the actor for making fun of former ISRO (Indian Space Research Organisation) chief K Sivan.
The actor later issued a clarification saying that his earlier tweet was referring to an old joke from the era of Neil Armstrong, the American astronaut and the first person to walk on the Moon in 1969.
"Hate sees only Hate… i was referring to a joke of #Armstrong times.. celebrating our Kerala Chaiwala.. which Chaiwala did the TROLLS see?? .. if you don't get a joke then the joke is on you.. Grow up #justasking(sic)," Raj had tweeted.
India's Moon mission Chandrayaan-3 touched down on the lunar south pole at 6.04 pm on Wednesday, making it the first country to land on the uncharted surface.
The lander module comprising the lander (Vikram) and the 26-kg rover (Pragyan) made the soft landing near the south polar region of the Moon at 6.04 pm, less than a week after a similar Russian lander crashed.
With this touchdown on Moon to script history after a flawless 41-day voyage and less than a week after a Russian lander headed to the lunar south pole crashed, India has become the fourth country to master the technology of soft-landing on the Moon after the US, China and the erstwhile Soviet Union.