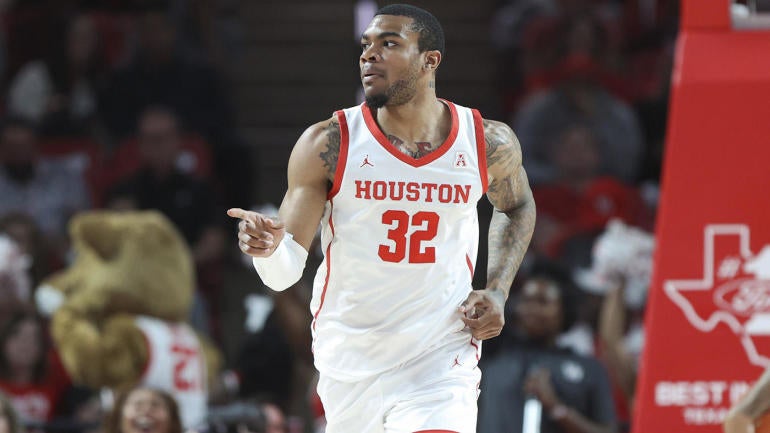 USATSI
Former Houston standout Reggie Chaney, the 2022-23 AAC's Sixth Man of the Year for a Cougars team that won a program-best 33 games in 2022-23, has died, CBS Sports' Matt Norlander confirms. He was 23 years old.
Chaney, a Tulsa native who played at the prolific Findlay Prep in Henderson, Nevada, initially signed with Arkansas out of high school. He spent two seasons with the Razorbacks, first under former coach Mike Anderson and then under Eric Musselman, before transferring to Houston in 2020, where he finished off his college career.
In three seasons with Houston under head coach Kelvin Sampson, Chaney made just 24 starts in 104 appearances but was viewed as one of the cornerstone pieces of the winningest stretch for the program since the Phi Slama Jama era. In January, Sampson endearingly likened Chaney to a form of currency for his consistency.
"Reggie is like that penny (at the convenience store)," said Sampson. "When you need him he's there."
Chaney averaged 3.6 points and 2.6 rebounds per game for Houston in his three seasons with the program before graduating in May with a degree in liberal studies. During his time there, Houston won 93 games — more than any school in college hoops during that span.