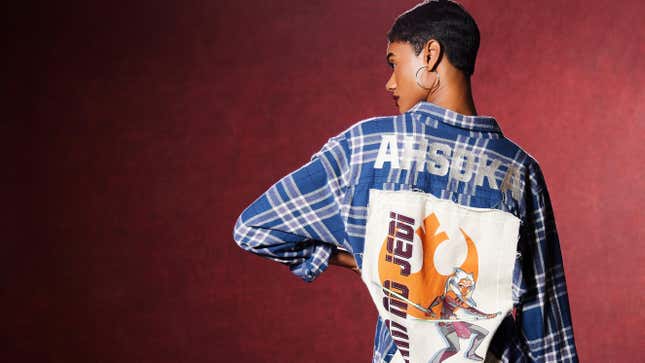 As Dave Filoni's The Mandalorian universe expands, more Star Wars canon icons get their chance to shine—and it's finally time for Ahsoka. It's time for her new era and BoxLunch has a stellar unisex collection drop you've got to check out.
The fan-fave Star Wars: The Clone Wars and Star Wars Rebels mainstay finally gets her due in her own live-action Disney+ series. Rosario Dawson stars as Ahsoka, who recruits some familiar rebel forces in order to prepare for the rise of Thrawn, a threat from the Empire as it seeks to rise again. The badass character has a history with Thrawn as well as an association with Darth Vader, her former Jedi Master Anakin Skywalker.
Take a look at these BoxLunch fits inspired by her "I am no Jedi" mantra, history, and "Snips" coloring in this gallery.