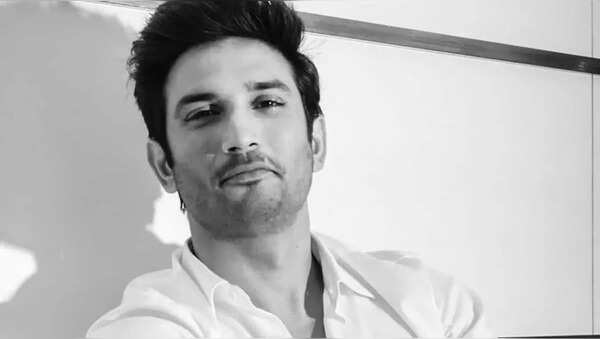 Why was Sushant Singh Rajput's Chanda Mama Door Ke shelved?
Photo : Times Now
Not a day goes by without the words '
Sushant Singh Rajput
' trending on Twitter or X. Fans of the late actor keep digging out his old pictures and throwback interviews to remember this powerhouse of talent we lost so early on June 14, 2020. Today, as Chandrayaan-3 landing over-shadows all social media trends, SSR is once again gaining popularity. Why? Well, it's got everything to do with his once-signed-but-later-shelved film,
Chanda Mama Door Ke
.
Back in 2018, it was reported that Sushant Singh Rajput had signed Chanda Mama Door Ke, where he would get to play an astronaut. The actor had on several occasions admitted that it was his life-long dream to play an astronaut. The film, Chanda Mama Door Ke was supposed to be made on a mega budget. So, why was the film shelved? We tell you here in this throwback.
Why Sushant Singh Rajput's Chanda Mama Door Ke Was Never Made
Reportedly, when Chanda Mama Door Ke was initially announced, Viki Rajani was set to finance the project. During the film's development and budgeting, the makers realised that it would require a mammoth sum to actually make the film. Sources close to the film had stated that an astonishing Rs 67 crore would be needed solely for production. Additionally, print and publicity costs would escalate the overall expenditure. Add to that the casting, marketing and other miscellaneous costs.
Allegedly, with the realisation of the colossal budget, the team of Chanda Mama Door Ke deemed the film 'too expensive'. Discussions about the film's future reveal that while securing funds currently poses challenges, the creators intend to delay the project until they can enlist a bigger star who justifies the high production expenses.
But now, let's focus on the Chandrayaan-3 landing, for that is not door ke any more.