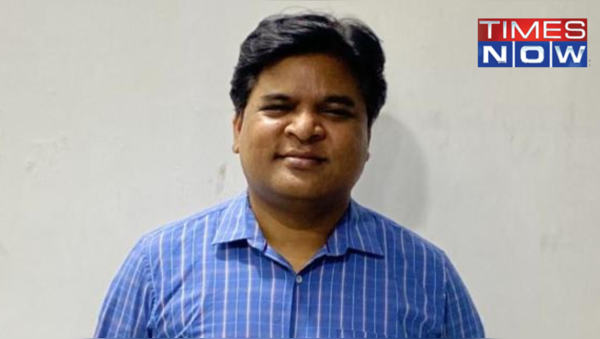 Premoday Khakha- Deputy Director of Delhi Women and Child Development Department Accused of Raping Minor
Photo : Times Now
New Delhi:
Delhi officer
Premoday Khakha
, arrested for allegedly raping and impregnating his friend's minor daughter, joined the Delhi Women and Child Department (WCD) department in 1998 as an ex-cadre official and currently held the position of the deputy director. He was also resource trainer on child protection, the Juvenile Justice Act and the
POCSO Act
— which he has now been booked under. He was also the superintendent of the juvenile home where the minor accused in the
Nirbhaya case
was detained.
Khakha hails from Jharkhand's Hazirabagh, and was residing in Shakti Enclave in North Delhi's Burari, where he allegedly drugged and raped the minor girl. He is father to a 21-year-old son and a 22-year-old daughter.
A Delhi Court on Tuesday sent WCD's deputy director Premoday Khakha (51) and wife Seema Rani (50) to one-day judicial custody.
Khakha was an Officer on Special Duty (
OSD
) when Kailash Gahlot headed the WCD department but when Atishi took over in March 2023, he was removed from the post. Delhi government officials said that his removal was "routine".
AAP Vs BJP on Delhi Officer Accused of Raping Teen
Aam Aadmi Party
(AAP) leaders including Chief Minister
Arvind Kejriwal
have called for Khakha's arrest. However, the BJP leaders questioned why he had been picked to serve as the OSD.
Atishi on Monday denied Bharatiya Janata Party allegations of her department appointing Premoday Khakha as the officer on special duty (OSD). "This is a completely false thing. He (the accused) has never worked with me as an OSD", Atishi told news agency
"Arvind Kejriwal should answer why the officer was handpicked to serve as his Minister's OSD… This document shows that Premoday Khakha was appointed as OSD to then WCD Minister, Kailash Gahlot," BJP leader Virendraa Sachdeva said, sharing the letter confirming his appointment as OSD.
"This heinous crime on a minor girl child shakes the consciousness of our society as a whole. The BJP must answer why the
Delhi Police
did not arrest the accused immediately when the FIR was registered on August 13, 2023. Under whose pressure did the police shield an officer accused of such depravity?," the AAP asked in a statement adding that, "We demand a detailed inquiry to investigate these major procedural lacunae. The Delhi government on becoming aware of the matter immediately issued a suspension order against the accused officer."
Delhi BJP secretary Bansuri Swaraj, meanwhile, alleged that the accused officer was close to Gahlot. However, Gahlot did not comment on the matter.
Meanwhile, Delhi Commission for Women Chairperson,
Swati Maliwal
, has asked the Delhi Police to submit an action taken report in the matter by August 23 with details of action taken against the officer, any other complaint received against him, and if any action has been taken and the details of the positions he has held in the government.