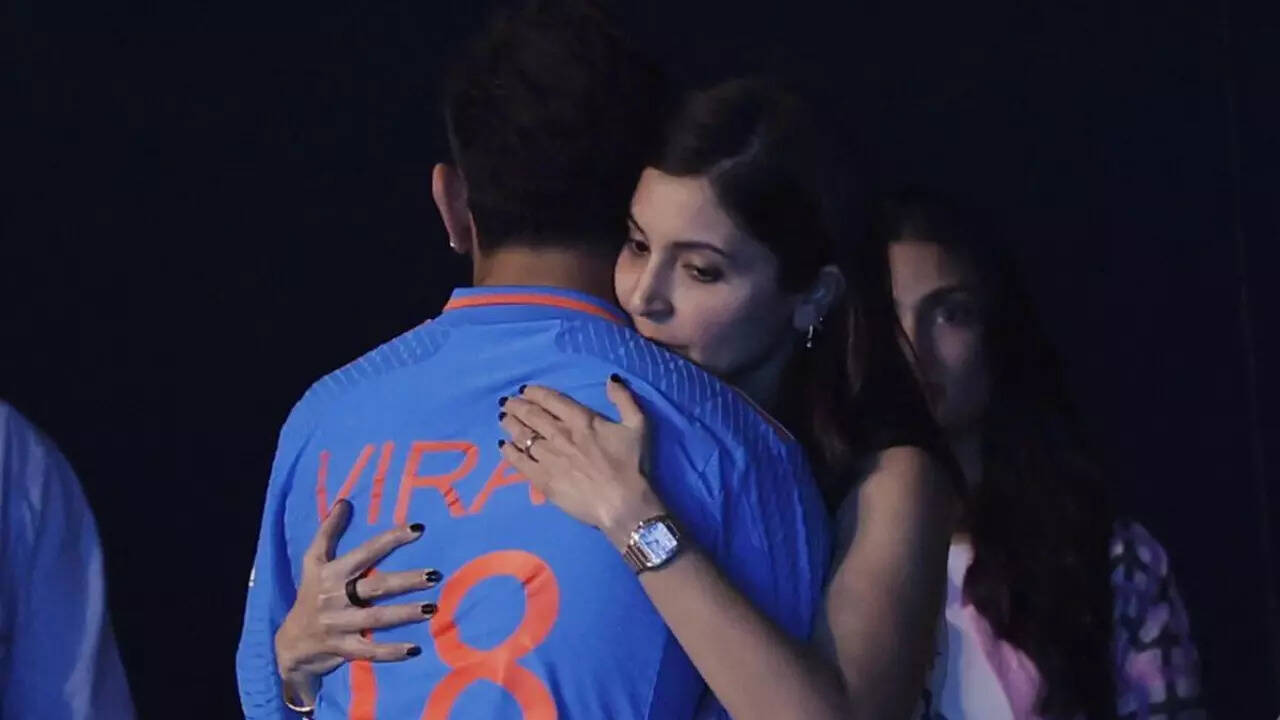 As India faced Australia at the Finals of the World Cup 2023, the entire nation had their hearts in their mouth. The excitement was another level for this match and the Narendra Modi stadium in Ahmedabad was packed with a full crowd. Unfortunately, India lost the match and our hearts went out to the Indian team who worked so hard and performed so well all through the tournament.
Indians expressed that they are heart-broken on social media and yet came out in support of the team.Amidst all this, a picture of
Anushka Sharma
hugging
Virat Kohli
after India lost has gone viral and it has left everyone emotional.
A user said, "Anushka Sharma hugging Virat Kohli after the loss in the final. – This is painful."
Another one said, "Virat Kohli hugging Anushka Sharma. 🥹💔" A fan also wrote, "Anushka being by the side of Virat Kohli at this juncture is everything my heart wished for. Keep him sane Queen 🥺🙏"
Indian cricket fans are more heartbroken because Virat Kohli couldn't really see India winning despite the fact that he scored around 700 runs in this World Cup Tournament.
Meanwhile, PM Narendra Modi also came out in support of the team. He expressed on X (Twitter), "Dear Team IndiaYour talent and determination through the World Cup was noteworthy. You've played with great spirit and brought immense pride to the nation. We stand with you today and always."
While Anushka came to support her husband Virat and the team, KL Rahul's wife Athiya Shetty was also at the stadium. Shah Rukh Khan, Deepika Padukone, Ranveer Singh were among the other celebs seen at the stadium.