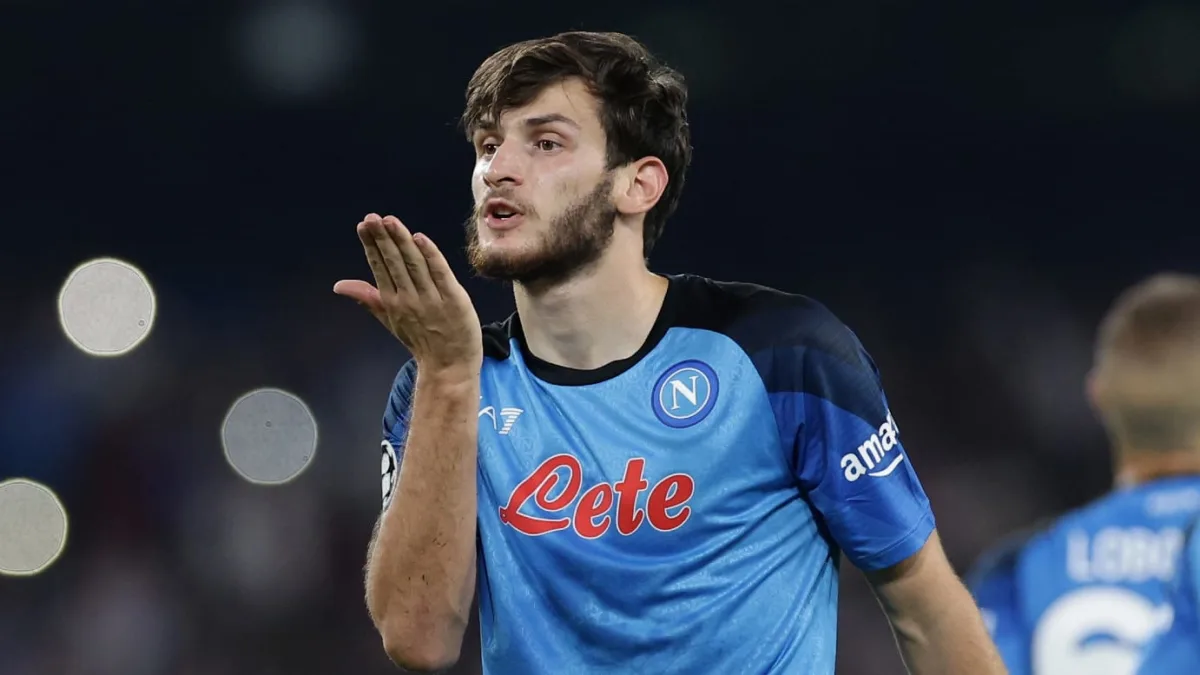 Arsenal have expressed interest in Napoli's highly-talented attacker Khvicha Kvaratskhelia and the club believe the possibility of Victor Osimhen staying in Italy will work in their favour.
We are told that Arsenal are boosted by a pre-existing relationship between the London club and Napoli's new sporting director, Mauro Meluso.
A great relationship has been built after Meluso recommended Jakob Kiwior to the Gunners as a consultant, before he became Spezia's sporting director. Arsenal heeded the recommendation and successfully signed Kiwior last season.
READ MORE: Premier League 2023/24 summer transfers: All the Done Deals
From this, there is the belief that Arsenal could make a play for Kvaratskhelia, the 22-year-old Georgian international who is considered one of the world's best wingers playing today.
We understand that Napoli has previously rejected advances from the Premier League outfit for Kvaratskhelia, but that was when it was thought that Osimhem would be making an exit this window.
This may encourage Napoli to view a potential transfer in a more favourable light, though publicly they have stressed both of their star names are not for sale.
Kvaratskhelia was key for Napoli as they won the Serie A last campaign, while he is thought to be a player who very much would work well with Mikel Arteta's system of technical wingers.
READ MORE: Chelsea DUMP Caicedo for €130m star
It would take a huge bid from Arsenal to see the move realised, and they would have to move on some of the current squad to make any purchase of the youngster.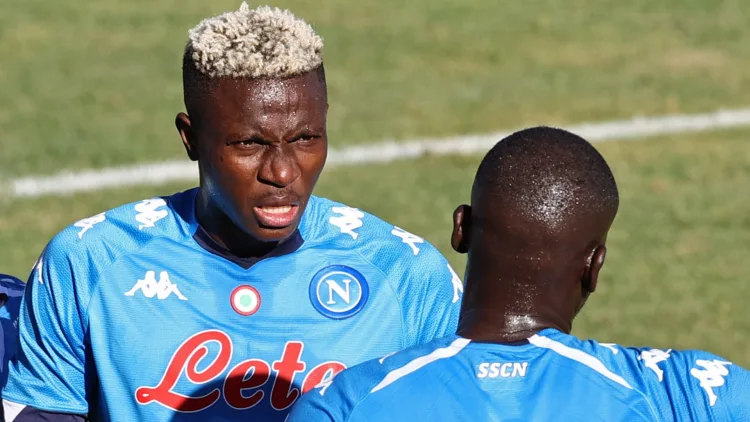 The side have already made some ambitious signings, with Declan Rice's £105million move from West Ham to the Gunners being one of the largest moves of the summer.
The mutual respect formed through previous dealings between Arsenal and Napoli's sporting director could well see a move realised down the line, but Napoli are notoriously shrewd negotiators and it will take Arsenal a potentially club-record-breaking sum for a fee to be agreed.