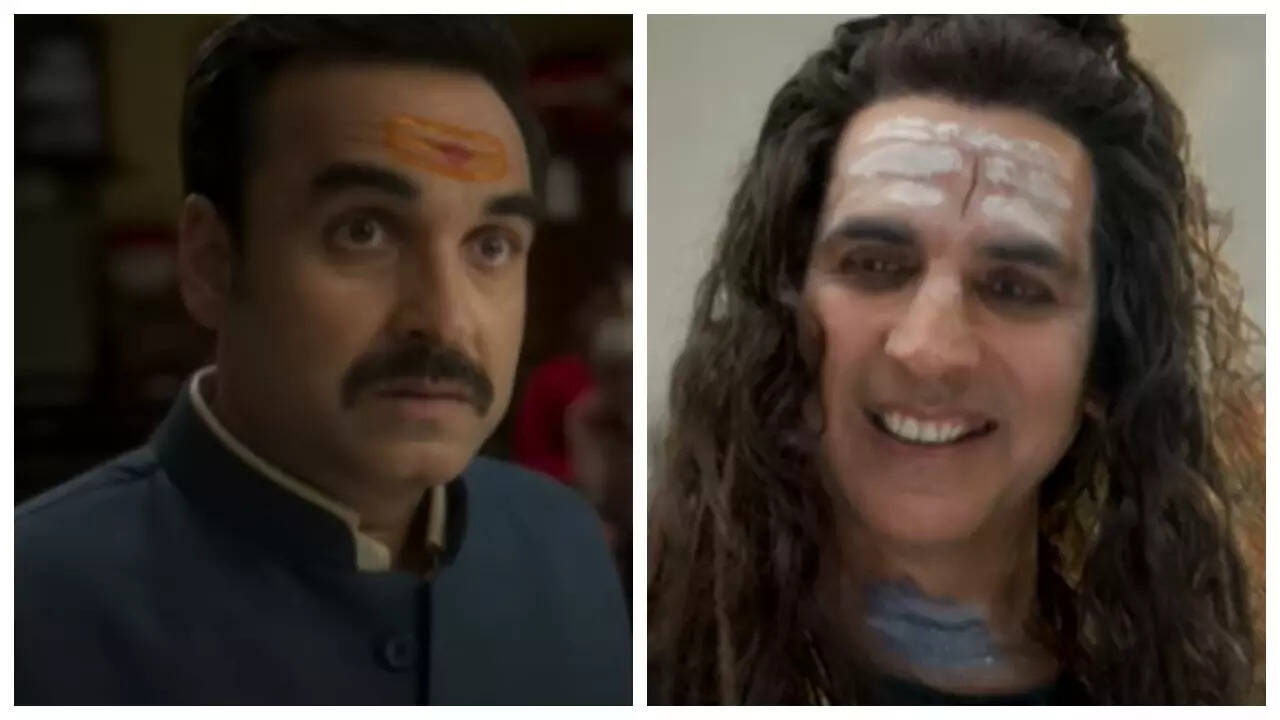 After crossing several hurdles and battling censor issues, the trailer of 'OMG 2' is finally here and it does not disappoint! Pankaj Tripathi's simplicity and devotedness is beautifully captured in this three-minute long trailer, wherein
Akshay Kumar
's spiritual presence is sprinkled in bits and pieces.
OMG2 – Official Trailer | Akshay Kumar, Pankaj Tripathi, Yami Gautam | Amit Rai | In Theatres Aug 11
Pankaj Tripathi wages a legal war against the education system, seeking justice for his dear son.He is opposed in this journey byYami Gautam, who plays a lawyer in 'OMG 2'. She has sparing presence in the trailer, appearing just to deliver a few not-so impressive dialogues. Akshay Kumar comes across strongly, as the messenger of Lord Shiva, as opposed to his earlier role of the God himself. Pankaj Tripathi is the soul of 'OMG 2', the biggest reason to pull the audiences to theatres.
The trailer of 'OMG 2' was to release on Wednesday, but was postponed as a mark of respect for art director Nitin Chandrakant Desai's untimely demise. Tweeting about the same, Akshay had shared, "Unbelievably sad to know about the demise of Nitin Desai. He was a stalwart in production design and such a big part of our cinema fraternity. He worked on so many of my films… this is a huge loss. Out of respect, we are not releasing the OMG 2 trailer today. Will launch it tomorrow at 11am. Om Shanti ."
Directed by Amit Rai, 'OMG 2' is a spiritual sequel to OMG – Oh My God! (2012). It is scheduled to hit the screens on August 11.